Global Spectrum lists 800m shares, market capitalisation up by N4bn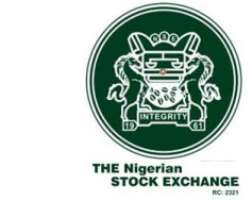 The listing of 800 million shares of Global Spectrum Energy Services Plc on the Nigerian Stock Exchange, NSE, yesterday, boosted market capitalisation by N4 billion. The company's share price after listing on the NSE surged by 5.0 per cent to gain 25 kobo per share for the day's trading to close at N5.25 per share.
In his remark at the facts behind the company's listing on the NSE, Chief Executive Officer of the exchange, Mr. Oscar Onyema, commended the Board of Directors of the company for the bold step taken to list the company and encouraged other unlisted companies in the oil and gas sector to do same. He stated: "Joining the prestigious club of quoted companies will boost confidence of both local and foreign investors in the company.
There are also abundant gains in becoming a quoted company. The listing will enhance the corporate image of the company following the compliance of good corporate governance. As we can see, the company gained 25 kobo after trading 1.04 million units of shares valued at N5.4 million in 7 deals. This shows investors' confidence in the company and it has added N4 billion to our market capitalisation."
Addressing the capital market community, the Chief Executive Officer, Global Spectrum Energy Services Plc, Mr. Colm Doyle said: " We hope to become a leading oil and gas company providing maritime and energy services with regards to quality and safety while at the same time creating opportunities for economic growth thereby contributing to a sustainable development ."
Commenting on the company's financial performance, he stated: " Our projections from 2018 to 2022 are as follows: Turnover N3.881 billion 2018, N5.076 billion 2019, N5.565 billion 2020, N7.815 2021 and N8.080 billion in 2022. For Profit Before Tax, PBT N847,870 million 2018, N1.298 billion 2019, N1.568 billion 2020, 2.455 billion 2021and N2.616 billion 2022."
Credit: Vanguard