Delta Governor Woos Abubakar As He Clocks 71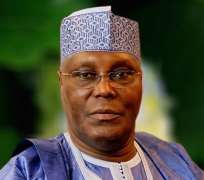 Just as Nigeria's former Vice President, Alhaji Atiku Abubakar, quits the All Progressives Congress (APC), Delta State Governor, Ifeanyi Okowa, Friday congratulated Alhaji Abubakar, as he turns 71 years on Saturday November 25, 2017, describing him as a towering democrat, whose contributions to the growth of democracy in Nigeria is legendary.
Governor Okowa in a statement by his Chief Press Secretary, Charles Aniagwu, lauded Atiku, the Turakin Adamawa, for his remarkable dexterity, sagacity, courage and penchant for democratic values and ethos as an unrepentant democrat, when he fought numerous political and legal battles to advance the cause of democracy.
"That our democracy is firmly rooted on judicial interpretations today, is because you chose the option of the judiciary when anti-democratic forces plotted to illegally remove you from office as a sitting vice president; and at another time plotted to disenfranchise you".
He commended the former Vice President for his tremendous impact on the lives of people irrespective of tribe, religion, geography, gender, social status or political affiliation, adding "Your altruistic nature has genuinely led you to provide opportunities for people to utilize their potentials and earn a decent means of livelihood without expecting anything in return.
"Your massive investment in education, agriculture, media, hospitality, water, oil and gas, in your home state of Adamawa, stands you out indisputably as the highest employer of labour besides government.
"Over the years, you maintained a large, devoted and loyal followership and bestrode Nigeria's political scene like a colossus due to your famed generosity and large-heartedness.
"On behalf of the government and people of Delta State, I write to felicitate with you on the occasion of your 71st birthday anniversary.
"In the past 71 years, your family and indeed your political and business associates and admirers do have cause to be grateful to Almighty God for having granted you a life of great accomplishment and abiding fulfillment", Governor Okowa wrote.
He wished Atiku Abubakar, a very happy and memorable 71st birthday celebrations.