You Can Make Wealth This Way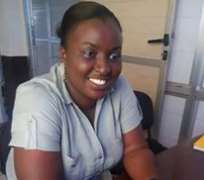 We often read or hear people say, "I have sincerely tried but still failed!" Many people fail due to the 'ex' they do not apply into the 'ordinary' in their business calculations. They also do not deal with success 'hinderers'. The 'hinderers' could be spiritual, physical or emotional.
A negative mental attitude is one of the primary causes of failure, especially when we are ignorant of the existence of facts, universal laws and powers. We might actually know about them, but fail to apply them to our specific needs.
I learnt something new lately and would like to share.
When you seek success with positive mental attitude, you will keep trying; keep searching to find something positively new. But this is when fear, which is a demon of a sort, would set in to distract you.
However, you should not wane. One very simple formula to get what you seek easily is, "Add something positively more but new to your efforts". Probably, go extra miles, leave your comfort zone. Think out of the box. Don't be limited by your myopic views andlittle knowledge alone; read wide or listen wide...
Napoleon Hill said:
"It is necessary only to apply the universal law that had always existed but which had not been previously recognized as applicable for the specific invention".Therefore, if you are standing on the threshold of success, you have to pass over by adding something more. That 'something more' might not be so much. "It is not necessarily the quantity of something but the inspired quality that counts".
Take for instance, the story of Alexander Graham Bell. Have you wondered why the US Supreme Court decided that Alexander Graham Bell invented the telephone? There were many other persons who claimed to have invented the telephone before A. G. Bell. Among them were Gray, Edison, Dolbear, McDonough, Vanderweyde and Reis.
Did you know that Philip Reis was the only one who apparently came close to the telephony success? But you wouldn't believe the little difference that made the big difference. Reis didn't know that if he had turned one screw one quarter of a turn, he would have transformed interrupted current into continuous current. Then he would have been successful.
Let me give us one secret: Whenever you receive a flash of inspiration, write it down. This may be the "Something more" that you have been looking for. "We believe that communication with infinite intelligence is through the subconscious mind". I also believe you should establish the habit of writing down flashes of inspiration as they are communicated to you immediately, from the subconscious to the conscious. As a saying in Igbo has it: Onye ara si amamihe n'abia n'awa n'awa, which translates to knowledge comes as a flash.
We will develop our mental powers, when we learn and develop the habit of using pencils and paper to write down our questions, ideas and answers.
Geraldine Uzochukwuamaka is a teacher, Educational Administrator and Planner, Event Planner, a literature lover. She can be reached at Email: [email protected] or (Tel: +2347068961324. SMS, only).