Low Budget Implementation: A Bane On Economic Progress.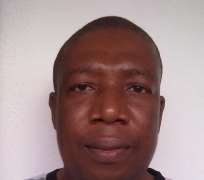 The perennial gap between budgetary estimates and implementation is a growing concern and a contributory cause for poor economic development. Budget is variously regarded as a comprehensive document of estimates of government's income and expenditure proposed for a specified period which is usually one year. In Nigeria, it is not unusual to hear of frequent low budget implementation, leaving one to wonder if our budgets are always designed to be partially implemented.
Any student who scores less than average in exams cannot be deemed to have done well. If this universal measurement approach is applied to assess government performance on budget implementation, then citizens would objectively score their government based on how the budget performs. There is no how a government should feel it has performed well when it continues to score low on execution of its budgets.
Both arms of government – the executive and legislature are to blame for delay and poor annual budget implementation. The late submission of budget proposals by the Presidency to the National Assembly and the unnecessary prolonged deliberations on the appropriation bill by the legislators have been seen to be the major reasons for the ineffective implementation of the budget.
Since the inception of this 4th republic, it has been observed that, it often takes successive governments an average of close to six months from presentation to the passage and the final presidential accent before a budget is ready for implementation sometimes close to the middle of the year. This delay in budgets' approval and subsequent implementation also affects fiscal planning in private and non-formal sectors of the economy whose projections are usually predicated on federal government allocation to its ministries and agencies. Also, the recurring less than 45 percent capital component in budget implementation is quite worrisome.
Experts have over the years continued to criticize extra-budgetary spending, poor revenue collection and remittance, defective procurement processes, poor administrative monitoring and weak legislative oversight, all of which have accounted for a weak link within the budgetary processes with a corollary poor delivery by government in its key target development areas.
It is not the ineptitude of the public sector planners but insincerity and propensity towards profligacy that make our budgets to be designed in a way that makes their effective implementation difficult. Even where objectives are carefully enumerated, corruption has a way of derailing such plans. Although most people have blamed the less than average performance of the budgets on our oil-sensitive economy, which places our budgets at the mercies of the vagary of dynamic international oil pricing. We have seen in this country many times where oil pump prices become higher than their projected estimates by almost half, yet the economy still failed to perform optimally.
Even if corruption is fought at all sectors of the economy without beaming its search light on the budget planning office to unravel and carefully scrutinize inputs from various ministries, departments, commissions, agencies and parastatals, the nation would continue to experience unclear budgetary directions and minimal implementation of projects captured in such budgets.
Lagos State for instance has been found to have an improved performance of its budget of nearly 90 percent with an improved trajectory for a continuous increase in its IGR. The transparent budgetary processes of the state have no doubt demystified that system which many states and federal government are still struggling to grasp.
When figures are unnecessarily tinkered with, many wonder what constitutes padding, others question who has the authority to decide which projects should be in the budget, we are indeed in a serious dilemma. The question we the citizens should ask is who do we hold responsible where our expectations are not met? If the simple process of executive preparing and presenting the budget to the national assembly for consideration becomes such a tedious process, then it is personal interest that has compounded otherwise seamless and simple process.
In Nigeria, unlike the usual practice in other climes where legislators are respected based on the quality of their contributions on the floor of the parliaments. Here, it is how much one is able to spend that guarantees his re election. So the process of garnering what to spend for re-election is the reason for this orchestrated row during budget deliberations and considerations. And this also explains the energetic passion over constituency projects by law makers. Do not be deceived, it is not because of the needs of the constituents that would necessitate expressions of such strong emotions in defence of these projects. It is their pockets that they are eager to line, after all the funds for the so-called constituency projects virtually end up there.
A survey was recently conducted in some parts of the country to see the impacts of the much touted constituency projects embarked upon by both past and serving legislators on the lives of the people. Your guess may be as good as mine, abandoned solar-powered boreholes with large overhead tanks, non-functional street lights, civic centers over-grown with weeds and many of such projects which were not designed to meet any particular needs were replete in most communities visited.
The legislators may not likely approve clearly inflated proposed expenditures sent from the executive but they would not also be willing to part without the usual practice of padding the budgets. This cocktail of conflicting personal interests most often holds the entire nation's economy to ransom.
Disclaimer:

"The views/contents expressed in this article are the sole responsibility of

Ita Offiong

and do not necessarily reflect those of The Nigerian Voice. The Nigerian Voice will not be responsible or liable for any inaccurate or incorrect statements contained in this article."