AB InBev Invests $250m in New Brewery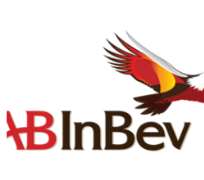 AB InBev, the world's leading brewing company, has reiterated its commitment to long term investment in Nigeria. This comes as the company is spending over $250 million in the construction of its new brewery located in sagamu, Ogun State.
The Managing Director-designate of International Breweries Plc., Annabelle Degroot, who stated this at a media briefing in Lagos yesterday, noted that the impending merger of its three subsidiaries in the country – International Breweries Plc., Intafact Breweries Ltd and Pabod Breweries Ltd – is a further demonstration of that commitment.
Degroot observed that, "with the merger, we plan to increase foreign direct investment into Nigeria, introduce some of our world-class beers into the market, and also show the world that African beers have something unique to offer. Alongside these, we shall be consolidating and expanding our existing Corporate Social Responsibility (CSR) activities in Nigeria."
Giving further update on the merger of the breweries, which commenced in June 2017, Degroot added that, "significant progress has been made in the merger process, with focus now on the final stages of the process, which is expected to be concluded by end of 2017''.
According to her, highlights of the completed stages in the merger process include receipt of the requisite approvals from the Securities and Exchange Commission (SEC) and Nigerian Stock Exchange (NSE), approval of resolutions by shareholders of the three companies during separate court-ordered meetings authorising the merger, and the subsequent sanction of the merger by the Federal High Court. Other major step to be taken in the merger process include the listing of the new enlarged company's shares on the NSE by the middle of December 2017.
She said the enlarged entity will be one of the biggest beverage manufacturing and distribution companies in Nigeria, based on installed production capacity.
International Breweries Plc. commenced production with the launch of its flagship product, Trophy Lager, in December 1978 while products like Beta Malt as well as Castle Milk Stout, Hero Lager, 1960 Rootz and Grand Malt were produced and sold under co-packaging and franchise agreements.
Intafact Beverages Limited was first incorporated in February 2007. The company's principal activities include the manufacturing, distribution and sale of a variety of beverages such as Hero Lager, as well as Eagle Lager, Trophy Lager, Castle Milk Stout, Grand Malt, Beta Malt, and 1960 Rootz.
On the other hand, Pabod Breweries Limited was incorporated in 1978 and produces a variety of beverages including its flagship product, Grand Malt, as well as Castle Milk Stout, Eagle Lager, Hero Lager, Trophy Lager, Beta Malt, and 1960 Rootz, which are produced and sold under co-packaging and franchise agreements.
Source: Sunnewsonline