Poverty, main cause of underage marriage – NASFAT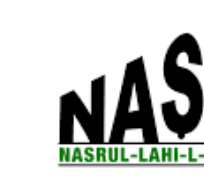 The Nasrul-Lahi-L-Fatih Society, NASFAT has blamed poverty for the cause of underage marriages. The humanitarian Muslim group also strongly rejected marrying off young girls in the name of Islam.
The group made the views known during an event in collaboration with the United States Agency for International Development and United Nations Children's Fund organized to lead the campaign end violence against children, stressing that underage marriage is against the tenets of Islam. The event was held on Tuesday.
The campaign scheduled for three local government areas of Cross River State, with the aim of engaging the parents on the need of a girl to acquire western and vocational education before given out in marriage and also informing them that no parent had absolute control over the future of the girl child.
According to NASFAT's Second Vice-President, Alhaji Abdul-Rauf Adedeji, at the commencement of the campaign in Calabar, he said the two International agencies decided to partner NASFAT to ensure that the campaign gets to the grassroots.
He added, "It does not mean that because you gave birth to the girl child that you have absolute control over her life. In Islam, you have a level you must train your child up to before you give her out in marriage. We believe that the issue of underage marriage is largely due to poverty. At this point, we must separate people's culture from Islam.
The Cross River State coordinator of the campaign, Alhaji Abdulsalam Abdullateef, said failure to send a child to school as well as encouraging underage marriage was an aspect of violence against children.