CBN injects $210m into inter-bank forex market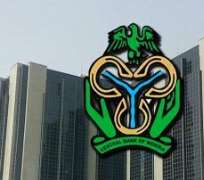 As the Monetary Policy Committee of the Central Bank of Nigeria (CBN) commenced its last meeting for 2017, the bank on Monday intervened in the inter-bank Foreign Exchange Market to the tune of $210,000,000.
Figures obtained from the CBN revealed that the interventions were in the Wholesale, Small and Medium Enterprises (SMEs) and invisibles windows.
Confirming the figures, CBN's Acting Director of Corporate Communications, Mr. Isaac Okorafor said the bank offered $100 million to the wholesale segment, while the SMEs segment received $55 million. He said the invisibles segment, comprising tuition fees, medical payments and Basic Travel Allowance, among others, also received an allocation of $55 million.
According to him, the releases were aimed at boosting liquidity, trade and ease of remittances for legitimate personal commitments.
Okorafor said the bank was quite pleased with the rate of N360/$1, noting that the continued intervention by the CBN in the inter-bank foreign exchange market had largely checked unwholesome activities of currency speculators. He, however, stressed that the CBN would not relent in its monitoring of the market in order to ensure that authorised dealers abide by the extant rules.
In its last intervention outing, CBN intervened in the inter-bank Foreign Exchange Market with the total sum of $195,000,000.
Meanwhile, the Naira maintained its steady rate against major currencies around the globe, exchanging for N360/$1 in the Bureau de Change segment of the market on Monday, November 20, 2017.