A Case Of Betrayal?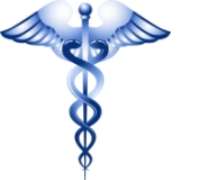 A medical doctor, Mudiame Giwa-Osagie had written an article in which some kids failed to recognize their ever busy fathers whose jobs as bank CEOs made them too busy to spare time for family!
After reading through this, you may find it less necessary to stress yourself on why your political representatives ignore your corporate agenda on assumption of office.
I did not have to enter into this type of intense debate with a fellow doctor in response to his article on life-work balance, did I? :
"Mudiame Giwa-Osagie , I am utterly distressed observing that you are a doctor... The more reason why you should have joined voices with me even if in passing on the sure destruct of marital and social lives of doctors by the medical profession.
An added voice would be a plus and surely not a minus!
I have exerted so much effort in bringing these issues to the notice of medical bullies and the general public.
That a fellow doctor would... perhaps for some occult correctness.... opt to ignore this damage is just too much for me to bear....
Missed weddings.... Forgotten anniversaries.... Ignored nights out .... Missed weekends.... Boycotted picnics... Near-absolute erosion of quality time with spouses and kids.... Apart from direct damage to doctor body and psyche from sleep deprivation, overwork, bullying, hazing, burnout, depression and suicide!
The major character in your article merely does a few extra hours on a daily basis and cannot by any modicum of rationality, be compared to the doctor on near-200 hours of straight call duties where days just dovetail into themselves as the doctor somehow propels himself through the hospital in a daze!
Stating that your article universally addresses the issue while ignoring a golden opportunity to highlight the peculiar distress of your colleagues and profession is the height of betrayal!
After all, isn't a distressed doctor a danger to his patients?"
Dr Tosin Akindele is currently writing his biography. He is a medical practitioner and public affairs analyst.