14,000 APC members to join PDP in Niger State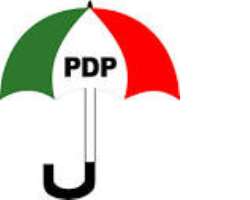 Ahead of the 2019 general elections, the Peoples Democratic Party has said that over 14,000 members of the ruling All Progressives Congress in Niger State are set to defect to the PDP.
According to findings by Saturday PUNCH, arrangements have been concluded by the PDP leadership in the state to receive the new members.
About 1,500 members of the APC had earlier defected to the PDP in Kontagora Local Government Area of the state and were received by the Zone C Chairman of the party, Yahaya Ability.
Chairman of the PDP in Niger, Tanko Beji, noted that all the defectors in Zone A, numbering 4,300, would be received in Agaie Local Government Area on November 18.
Leading the defectors from Zone A is a former House of Representatives member, Baba Shehu Agaie, who is expected to coordinate the activities of the party in the area.
According to Beji, all the new members from Zone B totalling about 6,150, would be received in Munya Local Government Area on December 16 after the party's national convention.
The Niger State PDP Chairman further disclosed that apart from the 1,500 APC members that defected to the party in Kontagora last week, about 3,700 others had signified their willingness to follow suit.
He revealed that they would be received on Dec 6.
Text credit: PUNCH