Breaking Generational Curses (4)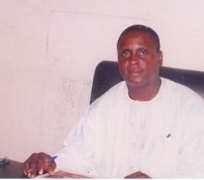 Sexual immorality is another sin that attracts generational curses. God made it clear that He hates it and will not hesitate to curse anybody that involves in it. He allows sexual relationship only between a husband and his wife. Anything outside of this amounts to immorality and will not go unpunished. Sexual immorality is one of the strategies of the enemy to destroy man, his relationship with his creator, and also to totally destroy God's eternal plan. Today, people get involved in all manner of sexual sins. In fact, they invent new ones every day, and Satan is solely behind all these. Today, people not only sleep with the opposite sex, but with the same sex, with animals and demons. And you already know that one of the reasons why God destroyed Sodom and Gomorrah is homosexual sin. They were even bold enough to attempt sleeping with the angels that came to investigate them. Hear them:
"... where are the men who came to spend the night with you? Bring them out so we can have sex with them."
Genesis 19:5
God in anger wiped them away. But is this not what men (even some 'churches') are also struggling with today? There is so much immorality in the land. We believe that some of the diseases (curable and incurable) that we are battling with today are a result of this particular disobedience to the word of God. Or can you tell me the origin of diseases like HIV/AIDS and the likes? Surely, cursed is anybody that involves in sexual immorality or sex out of marriage. The bible said that every other sin is without the body, but sexual sin is with the body (the temple of God), and that God will not fail to destroy anybody that destroys or defiles his temple. Now, it looks like today that we are out of fashion not to be involved in sexual immorality. From our homes to our offices, from our schools to the places of power, from our places of worship to the hotels, the stories are the same. Immorality! Immorality everywhere!
The devil seems to have succeeded in capturing man through immoral behaviours. University lecturers demand sexual satisfaction before awarding grades to students. Bosses sleep with their secretaries and staff; right there in the office. Brothers sleep with their sisters. Mothers sleep with their sons. Men sleep with their wives' sisters. Somebody recently told me a story of how a man was using his wife's sister as a sex slave. After messing up the girl's life, he eventually succeeded in pushing her to another man as a wife. I was so shocked to hear that; because I know the man and the wife very well. But is that news? No! We hear such every day. They happen all around us. Filthiness everywhere!
This is exactly what is going on in most of our homes. Men are sleeping with their wives' sisters, maids, relations and friends. Women are sleeping with their husband's brothers, house helps, and even drivers. Yes, drivers! Recently, I was told of a man who impregnated their house help and when the wife became aware of the girl's condition sent her away. Only for the man to go and bring the girl back as a second wife. Imagine that! Abomination! If you are involved in any of these, then know that the curse of God is already upon you. And there must be a deliberate move right now to repent and return to God. God says that you cannot get involved in all the above and go unpunished. Yes, you can't. We will continue next week.
Rev Agbo is the author of the book Power of Midnight Prayer. Website: www.authorsden.com/pastorgabrielnagbo Tel: 08037113283 E-mail: [email protected]