Buhari's visit and Anambra Election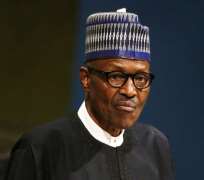 Surprisingly, President Buhari is becoming politically correct by visiting South East region that he abandoned for 2years. His journey to 2019 reelection has earnestly began with the so called 5% voters and I'm sure the Igbos will fall for this scam.
I'm still wondering what would be the testimonials that he will present to them to get their support for Nwoye of his party in Anambra.
May be he will remind them of $2bn mistakenly approved for 2nd Niger bridge by his Vice or declaration of their youth as terrorists. He might remind them of how his foot soldiers called Fulani herdsmen are unleashing mayhem on Igboland without any solution from his government.
He might tell them how he has been utilizing nepotism to marginalise them with all effrontery. He might go further to state high cost of living he fostered on the innocent public by his ineptitude.
President Buhari is going to Igboland to campaign for his reelection and his party candidate for Saturday election in Anambra. The worst ever mistake the Igbo's will make is to vote for APC candidate on Saturday. No doubt, money will be flying around the polling units, electoral officials and security personnel will be intimidated with money by power that be. But Anambra people should learn from Edo and Ondo.
Money bags worked in both States but today they are regretting. In Ondo, the governor is about to abolish free education while Edo governor is confused. I will advice the good people of Anambra to avoid this and vote for good governance.
Dear Anambra people, please go out enmass on Saturday, eschew violence and vote for lasting good governance not immediate need of N10000 per vote of federal might.
Ifedayo Obi,
Lead Partner, Good Governance Advocates
Disclaimer:

"The views/contents expressed in this article are the sole responsibility of

GOOD GOVERNANCE

and do not necessarily reflect those of The Nigerian Voice. The Nigerian Voice will not be responsible or liable for any inaccurate or incorrect statements contained in this article."