Students warned against cultism, drug abuse, others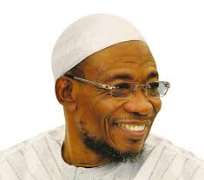 Secondary school students across Nigeria have been urged to abstain from all forms of social vices and any act capable of affecting their ambitions or future career.
A renowned journalist, Alhaji Yinka Salaam of Voice of Nigeria gave this charge while addressing students at a program organized by the Muslims Students Society of Nigeria (MSSN), Ife Central Branch.
Speaking with a cross section of students drawn across private and public secondary schools in the ancient city, Salaam posited that indulgence in untoward and immoral acts, especially at tender age, could hinder the achievement of their set goals and the much expected progress in life.
The communication expert who described the students as the only hope for the realisation of socio-political and economic potentials of Nigeria, implored the younger generation to rededicate themselves to 'golden values, extolled virtues and reading culture' which according to him, will ultimately add the value to their individual and collective lives.
The guest speaker frowned at the massive involvement of youths criminal activities and expressed disaffection over what he called 'pitiable and worrisome situation' of youths in Ile-Ife who massively engage varying degree of social vices and different kinds of immmoral acts.
"The rate at which Ile-Ife you engage in social vices is truly worrisome. These include the use of hard drugs or drug abuse, cultism, thuggery, immoralities, fornication, gambling and fraud of different shades. As innocent students, you must fortify yourself against these vices by lending yourself to proper reorientation and enhanced reading culture that will put you in good stead to combat the pervasive but destructive immorality and anti-social behaviours. .
"Statistics have shown that more involvement of students in crimes such as as drug abuse, kidnappings, maiming, insurgency, robbery, internet fraud among others. Hence, unless today's students develop a mind set of productivity, resourcefulness and usefulness to their immediate society and their nation at large, the message of hope which the youth represents will eventually turn out to be a mirage and will not be allowed to manifest,"
The Amir (president) of the students organisation, Mallam Ali Odunmorayo asked the participants to always see themselves as Illustrious ambassadors of the country and urged them to demonstrate high sense of patriotism, nationalism and commitment towards the concept of nation's building and national development.
Also speaking, the Amirah, Hajiyah Hameedah Abdus-Saalam enjoined students, particularly ladies to shun vices such as premarital sex, nudity, gambling, examination malpractices which could destroy their future and tarnish their image as Muslims.