Taxes: Lagos govt to shut down headquarters of banks, others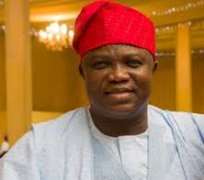 The Lagos State Government  will shut the corporate headquarters of organisations that had defaulted in remitting statutory taxes to the government from November 20, 2017, the state's Commissioner for Finance, Mr Akinyemi Ashade, has said.
Ashade, who made the disclosure on Sunday in Lagos, said some banks had failed to remit statutory taxes, including withholding taxes on banks' interests for more than 10 years.
According to the commissioner,  the government has resolved to resort to all lawful means to ensure compliance with statutory tax remittances.
"Any company found to have evaded tax will not be spared.
"It is in the interest of defaulting companies and their management to remit the statutory taxes to the state within the grace period to avoid embarrassment to them and their shareholders.
"All law abiding corporate organisations are advised to adhere to this directive as the state government has given enough grace period for them to remit their taxes.
"The government will on Monday, Nov. 20, commence the process of shutting down the headquarters of corporate organisations, including banks that have failed to remit statutory taxes to government coffers,'' Ashade said in a statement.
He said that prompt payment of taxes would enable the government to provide the necessary infrastructure and improve the standard of living of the people.
"When people pay their taxes promptly, government is encouraged to do more.
"The administration of Gov. Akinwunmi Ambode has shown in the last two and half years that taxes paid are judiciously spent on projects that have impacted positively on the lives of residents,'' the statement said.