2017 Anambra State Gubernatorial Election update: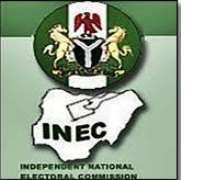 In a week's time, on Saturday 18th November, 2017, the good people of Anambra state in South East Nigeria will be going to the polls to elect an occupant for the exalted office of the Governor of Anambra state.
About 2 million voters are expected to cast their vote for the candidate of their choice among the contesting political parties of which the incumbent will also be seeking re-election for a second term in office.
Where will the pendulum swing come next week Saturday? The answer lies with the good people of Anambra State as they exercise their franchise constitutionally.
Good people of Anambra State, go out and vote peacefully and orderly and refuse to be induced or intimidated in performing your civic responsibility because as you make your bed, so will you lay on it.
A word is enough for the wise.