Presenters announced for CPJ's press freedom awards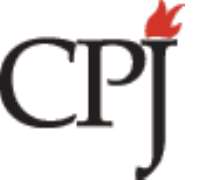 New York, November 8, 2017— The Committee to Protect Journalists will honor four inspiring journalists from Cameroon, Mexico, Thailand, and Yemen with its International Press Freedom Awards in New York next week.
Presenters scheduled to honor the awardees are Bill Whitaker , who will present the award to Ahmed Abba , a journalist imprisoned in Cameroon; the actress Meryl Streep , who will present an award to the Mexican journalist Patricia Mayorga ; Gillian Tett , who will honor critical Thai reporter Pravit Rojanaphruk ; and Miriam Elder , who will honor exiled Yemeni blogger Afrah Nasser .
The awards dinner is open for press coverage. Accreditation requests will be accepted until noon on Friday, November 10.
WHAT: 27th Annual International Press Freedom Awards dinner
WHEN: November 15, 2017
6 p.m. ­ 6:30 p.m. Photographs and interviews
7:45 p.m. Award ceremony and dinner
WHERE: Grand Hyatt New York at E42nd Street and Lexington Avenue
WHO: The dinner will be hosted by Christiane Amanpour , chief international correspondent for CNN and CPJ senior advisor.
The 2017 dinner chairman is David Rhodes , president, CBS News.