AFRICAN IMMIGRANTS AND US IMMIGRATION LAW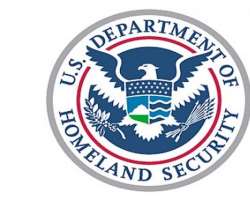 A woman has put President Barack Obama in trouble; African immigrants in the U.S. too are not left out. She is Arizona state governor, Jan Brewer. She signed a law immigrant in the U.S.  Now President Obama takes the blame for what he knows nothing about. And to think the state where Brewer committed the offence is more than a thousand miles away from the White House. That Brewer is of the Republican Party also made no difference.
Opponents have since denounced "the discriminatory Arizona law she signed" and then pounced on the president shouting about his "halfhearted leadership on immigration reform." This is an issue that has far-reaching ramifications.  For the governor signed a law, scheduled to take effect by July 29, which will make Arizona's police stop and check people's immigration status on the street. It also makes being in the U.S. illegally a state crime.
Obama has been saying the law is a wrong approach to illegal immigration. He has also promised that his administration will look into legal books and prepare for a possible legal challenge. But Brewer has been asking for donations from the law's supporters to defend it. If she had her way, immigrants in the U.S, especially Africans may come face to face with more serious problems than what the September 11 terrorist attack on the U.S. created for immigrants, especially as many more state may adopt the same law.
Among immigrants to the US, immigrants from Africa are recent. This group is different from Afro-Americans, Afro-Caribbeans and Afro-Latinos, who are descended from Black Africans who survived the Atlantic slave trade. Laws enacted between 1921 and 1924 that targeted  national origins quotas on  immigration to the U.S ensured that Asians, Africans, Southern and Eastern Europeans  were held off  until the laws were  replaced in 1965. The immigration act of that year nullified the national quotas that previous laws made possible. This has led to substantial increase in the number of immigrants from previously restricted countries,  The act has room for immigrants categorized as refugees; it also made family re-unification possible.
Latter part of the 20th century witnessed rapid flow of African immigrants to the U.S. and it was referred to as the "fourth great migration." This rose steadily over time beginning from the time of decolonization in Africa. Many of these Africans arrived the U.S. to have an education before returning to their  countries. But those among them that wanted to stay and have permanent residence in the U.S. have increased in recent years. Back home, their government called this trend  brain drain, as highly skilled professionals departed the African continent for the  United States and other places. From 1990 to 2000, they make up close to one-quarter of the growth of the African American population. By 2000, the proportion was that one Black person in twenty was foreign-born compared to pre-1965 when it was less than one Black person in one hundred. Between 1980 and 2000, immigrants from sub-Saharan Africa doubled twice. From 40,000 immigrants that arrived the U.S. in 1990, it had jumped to 700,000 in the last few years of that century. Some 1,046,539 (a record) persons, not only Africans, were naturalized as U.S. citizens in 2008.
This rise in Africans' desire to go to the U.S. can be linked to a number of factors including the violent wars in Africa. Nigeria's Biafra led the fad in the 1960s. And it has continued due to wars in nations like Ethiopia, Rwanda, Liberia, Sierra Leone and Sudan, and also with Congressional Black Caucus lobby which ensured that asylum seekers from Caribbean and African countries received protection.  It has been acknowledged that immigration is a source of population growth and cultural change in the U.S. Yet immigration has over the years raised challenging issues that are economic, social, and political in nature in the aspect of settlement patterns, voting behavior, crime, jobs and so on.
In spite of the challenges and the debate generated, President Bill Clinton noted  in 1998 that "the United States has always been energized by its immigrant populations." That didn't stop the debate over immigration though, more especially, as many illegally cross the U. S.–Mexico border.
The debates have even swung thinking in favour of increased enforcement of existing laws with regard to illegal immigrants. Other forms of thinking include building fence  along the 2,000-mile (3,200 km) U.S.-Mexico border. There is also the proposed  creation of a new guest worker program. The Congress and the public had debated these proposals. As at the time Governor Brewer signed her law in April 2010, many of these proposals had not become laws, even thought part of the fence had been built to seal off southern ends of the U.S. Now Arizona's  anti-illegal immigrant law, has led to calls that tourists  should avoid the state in protest.
Some other protest actions are in the making. But there is no doubt that every step taken to curtail immigration such as the law Arizona governor signed will impact on African immigrants, many of whom will continue to flee socio-economic conditions on their continent. This is where it is important that a solution needs to be found which will ensure that the U.S. does not shut its gates against people, not only Africans, who may genuinely need to escape from where they are. 
There may be respite though a poll shows that 60% of Americans, and 70% of Arizonanas, want police stop and check immigration status. But some cities, including San Jose, Salt Lake City, Phoenix, Dallas, Jersey City, Minneapolis, Miami, Denver, Washington D.C., New York City, Los Angeles, Chicago, San Francisco, Fort Worth, Houston, Detroit, San Diego, Baltimore, Seattle, Portland, Oregon and Portland and Maine have adopted ordinances that prohibit  police from asking people about their immigration status. On the whole however,  a political solution may be what is needed.  And it is good that, lately, President Obama sounded like former President Clinton by saying Brewer's legislation threatens to "undermine basic notions of fairness that we cherish as Americans." He has also changed tactics and invited the woman that caused trouble for him to the White House, and spoke to her man-to-man. He promised her other means of securing her state borders with Mexico rather than the law that will make police check every pedestrian for their immigrant status. Brewer has responded positively. Carried to its conclusion, it will be a good thing both for the U.S. and the immigrants that have been major sources of its strength and dynamism.
Ajibade, a Consultant Writer, lives in Abuja. email: [email protected]
Disclaimer:

"The views/contents expressed in this article are the sole responsibility of the author(s) and do not necessarily reflect those of The Nigerian Voice. The Nigerian Voice will not be responsible or liable for any inaccurate or incorrect statements contained in this article."
Articles by thewillnigeria.com