Peace corps officer escapes death as armed robbers attacked two in Osun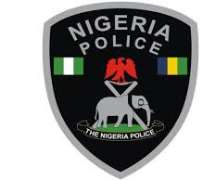 An officer of the Nigerian Peace Corps, Adebisi Mukaila Micheal, narrowly escaped death at the weekend when a ten man armed robbery gang attacked two persons in Osogbo, Osun State.
Micheal, who happens to be at the scene of the incident, said the armed robbers attacked the two people and collected their valuables at gun point around Post-Office area in Osogbo.
Recounting his ordeal to our correspondent, Micheal said he was driving along the axis when he saw the gang of armed robbers attacking the two victims and he decided to stop the wheel in order to rescue the two.
He added that the armed robbers had injured the two victims and when they realised he was determined to rescue them, they descended on him too but he was able to call the attention of other men in the area.
His words "the armed robbers attacked the two victims and I decided to rescue them but they also descended on me and I was injured during the fracas.
"Luckily, I was able to attract the attention of other men in the area and they came to support me.
"It was when the men came that I was able to call the police and the police arrested four of the armed robbers and we were all driven to the police station.
"I and the other two victims were treated at the police clinic including the armed robbers too because they also sustained injuries during the fracas." he added.
Meanwhile, Micheal said they tried to steal his car but couldn't because his car has security, however, his Uniform, the sum of N196,000, three cell phones, ATM card and some indetification cards were stolen by the armed robbers.