Father Chased Out 13-Year Old Son For Playing Football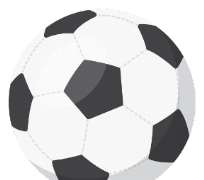 A thirteen year old boy, Ayo Adebisi on Sunday October 29 stated that his father chased him from their Frank-Aikehmen house since on Friday 27 because he came home late after playing football in Warri, Delta State.
In a chat with our correspondent, the young Adebisi who roamed Maduku Street very hungry claimed he left the house at about 2pm to meet up with the time as well as play the Under 13 football match between Gray Football Club and Indomitable Warriors Club at Pessu Primary School.
Adebisi, an indigene of Epe in Lagos State noted that he returned home at about 7pm same day but his father chased him out of the house.
Adebisi who is the second of five children of his parents claimed he slept in a nearby church which held an "All Night" service same day, disclosing that he slept in the house of a stranger who accommodated him on Saturday night of October 28.
Adebisis stated that his mother, Sophia is staying with her father at a compound adjacent the God's Kingdom Society near Hausa Quarters in Warri.
Adebisi could not state the reasons why the marriage between parents breakup stressing that, "my father is too harsh".
As at the time of filing this report, Adebisi was being given food by sympathizers at a provision shop in Maduku Street.