Odimegwu Onwumere Makes Finalist In West Africa Media Excellence Conference and Awards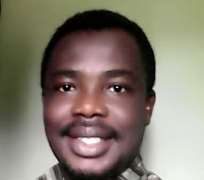 At the maiden edition of the West Africa Media Excellence Conference and Awards held on Saturday night, October 28 2017, at the Mövenpick Ambassador Hotel, Accra, Ghana, your dogged and multiple award-winning journalist Odimegwu Onwumere emerged finalist with his article published in The Nigerian Voice, Nigeria.
Onwumere emerged finalist in the Anti-Corruption Reporting Category. According to a statement issued by a three member judges of the awards in the persons of Ms. Sophie Ly who is an experienced Senegalese journalist, media trainer and media development expert; Mr. Lanre Idowu who is an accomplished and highly respected Nigerian journalist, editor, author, publisher, media owner and trainer; and Ms. Elizabeth Ohene who is a veteran Ghanaian journalist, over 400 published stories that were sent in by journalists from 12 countries across West Africa, 15 journalists made the finalists from six categories.
Conversely, in the well competed awards, Jesusegun Alagbe of The Punch, Nigeria, won in the Anti-Corruption Reporting Category. But Onwumere was elated that his name was not among those who entered for the awards but were not finalists, adding that having made a finalist showed that he is doing better in his chosen career than the poor leaders in Nigeria.
He added that objective journalism pays better than an oppressive government anywhere in the world, especially such that Nigerians have come to endure in the recent times in the name of democracy.
Onwumere said that objective journalism is hated by oppressive leaders but journalists inclined in objectivity in their reportages would stop at nothing to expose the highhandedness of the looting leaders and keep in touch with the different communities of their ill behaviours.
He, therefore, called on moneybags and the authorities to help journalism and journalists in this clime by pumping in money to sustain them. He, nonetheless, thanked those who have helped in one way or the other in making him the renowned journalist he has become today.