Unpaid Salaries Inspite Of Paris Club Refunds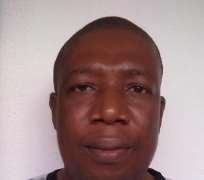 Our leaders would never disappoint the pessimism of the many citizens of the country for once. I can recall the remark of one analyst who warned the civil servants not to celebrate the news about the federal government's release of Paris club refunds for payment of their outstanding salaries. His reason was that the present crop of governors are neither sympathetic nor altruistic, therefore would lack commitment to channel such funds to the payment of salaries and the backlog of cumulative gratuities. The reason being that in doing so, they would not be able to embezzle the released funds. The usual practice is to initiate a project and use it to siphon the money with the help of some money laundering agents who would stash the fund into some private accounts.
With the plight of civil servants in this economic recession and their meager earnings from the same minimum wage of more than five years ago, I would not believe anybody would have effrontery to divert such funds to other use. But with the revelation that about 760.17 billion naira has so far been released to the 36 state governments to settle the salaries of their workers and yet workers' salaries still remain largely unpaid in many states. This sad narrative has indeed left many questions than answers.
Recently, the president of the country was reported to have asked the governors if they are able to sleep when their civil servants are being owed salaries for many months. But while the civil servants continue to suffer under the weight of untold hardship occasioned by non-payment of salaries, we are not aware of any governor who has denied himself of his entitlements which runs into millions monthly. Instead they have continued to change their cars and their convoys have not reduced.
Clearly, these people do not feel the pains of their workforce. There may not be money to pay salaries in the state but there is never a paucity of funds for inflated estacode and needless revelries in some government houses. The over-bloated budgets for domestic affairs of governors do not know this recession.
The most flagrant display of a blithe detachment from the plight of the hapless civil servants was the disclosure made by the government of Kogi state that Edward Soje, a director with the state's civil service who committed suicide was only owed 8 months and not 11 being brandished about. One would only have a cause to wonder and ponder if 8 months of life without salary for a man whose livelihood depends on such monthly payment is not a terrible case of man's inhumanity against man? With the present recession, even if salaries are paid monthly, most homes would still feel the heat of the time. Staying for two months without salary would throw many homes into real hardship, not to talk of 8 solid months of sordid experience of 'salaryless' existence.
The utilization of this Paris club refunds by some governors is still a matter of controversy which has impugned their integrity. For instance EFCC is investigating a case of 19 billion naira which was allegedly diverted into a personal account of a certain governor. Also the media was awash a couple of months ago of the news about how Gov Yari allegedly diverted about $3 million of Paris Club refund to build a hotel in Lagos. Recently EFCC is said to have probed Chief Ayodele Fayose, the Ekiti State governor over alleged diversion of 680 million naira to a private fixed deposit account.
There has been one allegation or the other involving misapplication of the said Paris Refunds by most governors. One begins to wonder what would have been the fate of civil servants in these states, if there were no such funds. It would be of interest for us to note that, salaries are not paid because of the simple reasons of paucity of funds but the reason why they are not paid is because such payments are not prioritized.
Why should state governments depend on federal government to meet their obligations? What happens to their IGR? I think this idea of states having to recourse to Abuja for monthly allocation has created laziness and over-relaxation by state governors. There is no state in Nigeria that does not have economic potentials that if well harnessed would not be able to at least handle their recurrent expenditures.
There is an obvious deficit of ability to think out of the box by the governance at that level. Instead of thinking development, precious time is spent on fighting their godfathers, perceived enemies, working for re-election or struggling to impose their cronies as successors. The life of a typical Nigerian governor is that of struggling to dominate his political environment. If only half of the energies mustered by the governors for political warfare were to be channeled in the area of socioeconomic development, situations would not be this deplorable.
Globalization has created enormous windows of opportunities in ICT, tourism, processing, biotechnology and modern agricultural practices that should be leveraged upon. Take for instance no one had thought about the possibility of a business alliance between Lagos and Kebbi states until Gov Ambode and his counterpart Gov Baguda thought out of the box. While the former has funds the latter has land, a deal was struck, today Lake Rice is gradually becoming a household name in Lagos and its environs. The chronic deficit of such initiative by others is the bane of the country's development and the reason for over-dependence on oil economy, a situation which also makes states not to see beyond federal allocation to run their economies.
In view of the apparent irresponsibility and crass irresponsiveness by state governors in utilization of the Paris Club refunds, federal government should as a matter of necessity set up a monitoring and transparency team to see how such funds are being managed for the sake of the impoverished Nigerian workers.
Disclaimer:

"The views/contents expressed in this article are the sole responsibility of

Ita Offiong

and do not necessarily reflect those of The Nigerian Voice. The Nigerian Voice will not be responsible or liable for any inaccurate or incorrect statements contained in this article."