AREWA ALLIANCE TO BUY UNITY BANK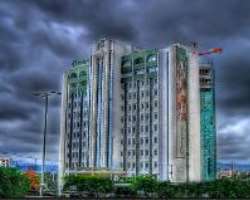 UNITY Bank, Abuja
A consortium made up mainly of seasoned Northern businessmen is in talks with the board of directors of Unity Bank, offering to pay N11 billion for a 40 per cent stake in the bank, which has until the end of this month to recapitalise.
T
he Arewa Investment Alliance, led by a former senator, has on its board top businessmen and retired public officers who excelled in their various callings, one of the promoters told Daily Trust in Abuja.
He said when they decided to make a bid for Unity Bank, they set up the investment alliance, which is a special purpose vehicle, and made a presentation to the bank's board on their intention to come in as core investor so as to help it meet the Central Bank of Nigeria deadline to shore up its capital base.
A spokesman for Unity Bank yesterday confirmed the bank was talking to a consortium of prospective investors, but said no conclusions have been reached yet. 'There are interested investor groups among which includes a consortium comprising mostly of people from the North who want to invest about N11 billion in Unity Bank. Discussions are on-going at the moment,' head of corporate affairs Aliyu Ma'aji said.
A source within the Arewa Investment Alliance however said the consortium opened an escrow account with Unity Bank and has so far deposited a 'substantial amount', adding that they expect to complete payment of the N11 billion by the end of this week.
Once the payment is completed, the source said, the bank is expected to notify the regulators—CBN and Securities and Exchange Commission. He said the intent is to plough in enough funds and lead the bank to profitability.
The source also said the bank has now stabilised after an unprecedented merger of nine banks and that the alliance would move the bank to the next stage of growth and profitability. 'We want to come and make the bank grow and join the league of the top banks,' he said.
CBN in October last year released an audit report that said Unity Bank had insufficient capital but was not 'in a grave situation because it has a healthy liquidity position.' The bank was given until June 30 to recapitalise to meet 10 per cent capital adequacy ratio.
As part of moves to meet up the capital requirement, the bank opened a rights issue on Monday of 23 billion ordinary shares of 50 kobo each at N1 per share. The offer closes on June 25. Apart from the rights issue, the bank is diluting public sector holding and has also realised N4 billion from the sale of its assets.