2019 Election And The Security Of Our Lives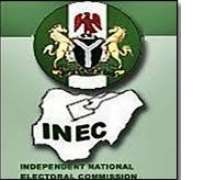 It is increasingly becoming a public knowledge that most upheavals witnessed in this country be it religious, ethnic, social or economic have a political undertone. In a desperate bid for political power, politicians surreptitiously employ all gimmicks to exploit whatever prejudice which they think would give them an edge over their real or perceived enemies. They do this unconscionably not minding how many lives would be lost in the process.
The value of life is daily being debased in Nigeria and political actors pay little or no attention to it; thus provoking a question of how much is life really worth in Nigeria? In fact an average Nigerian politician does not care much how many lives are lost during an electoral contest provided he wins the election. How did we degenerate to this level? A country that is ravaged by both poverty and cupidity would scarcely place sanctity of human lives above the political ambition of its citizens.
Maybe you may not know, the current agitations in the country, be it secession, restructuring, insurgency, militancy or the Fulani's herdsmen attack particularly in the North-Central Nigeria may not be divorced from some dirty political permutations of some depraved minds.
Take for instance the lingering Fulani and Berom protracted crises in Plateau State which has become a recurring macabre dance with a penchant for an unending harvest of blood-letting. In 2012, this madness claimed many lives including two of the state's political leaders, Sen. Gyang Dantong and Hon. Gyang Fulani. Unfortunately, this cycle of violence between the predominant Muslim cattle rearers and Berom Christians does not appear to have any end in sight as precious lives are being ruthlessly sent to their untimely graves.
This ugly development has continued to present an indurate lack of respect for the sanctity of human lives. Tag this sad situation as ethno-religious or socio-economic, there is an unseen hand manipulating these dichotomies for a selfish political purpose. After all, these people have been living together peacefully for years.
As there appears to be an uncontrolled killing spree in Plateau as in other parts of the country, there is an urgent call for government to redefine the question of 'indegenship' and the right of a peaceful co-existence of all Nigerians.
Also in Kaduna state, the origin of the perennial upheavals in the state is ethno-religious which is often manipulated to score some political goals right from the 1992 Zango-Kataf conflict. For example one would wonder how a relocation of a market by a local government council would have caused such conflagration that consumed up to sixty lives.
The insistence by the federal government that many of these so-called religious violence have both ethnic and political undertone is calling the spade by its name. However, what is lacking in this assertion is the political will to unravel the identities of those behind these heinous crimes.
It is a fact, so well known that when a politician who has amassed so much wealth, suddenly appears to be politically irrelevant or becomes despondent about his future, he would express his frustration either by making incendiary comments, hate-speech or working clandestinely to sponsor and instigate crises here and there.
Though restructuring may be conceived and viewed by a few honest Nigerians as a way of moving the country forward, however there are many who are working underground to use it to foment troubles. Let us for instance ask ourselves, why do people who once held political positions in this nation, suddenly wake up to a reality that has always been there and start calling for restructuring? Nigeria has of course not changed, what has obviously changed is the fact that some people are no longer in the corridors of power.
If the APC led FG does not address this contentious issue of restructuring decisively before the 2019 general election, there would be a massive demonstration in the country if the incumbent happens to win in that election. Even now take it or leave it, restructuring would to a great extent determine the electoral direction before 2019 and would continue to dominate national discourse prior to that election. This may likely raise some political high blood pressure, a development which is not healthy to the political life of this nation.
Whether sincerely or sinisterly, the exponents of restructuring have done no mean job in elevating this issue to the national consciousness and those opposing this quest would be in the minority, especially in the Southern and the North-Central regions of the country.
A consistently failing nation like a drowning man tends to see every available object as a potential lifebuoy, any attempt to convince him that such an object may be a mirage is like pouring water on a duck's back. Sincerely restructuring is not a panacea to solving the nation's economic backwardness. In my previous articles, l had used some illustrations and analogies to buttress this view. But it would be quite dangerous and callous if government continues to pay deaf ears to this demand as it may not be able to contain explosions of protest such attitude may incur.
The obdurate determination by some political pundits to continue to use Nigerians as pawns on their political chess board is an indurate disposition of plethoric eclipse of propriety. They should know that Nigerians have to be alive to vote in the election. These senseless killings must therefore stop!