Nigeria to Boost $3bn Fibre Optic Investment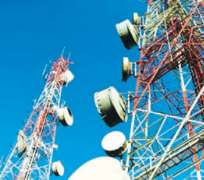 Nigerian government, through her telecoms regulator, the Nigerian Communications Commission (NCC), has developed new guidelines on commercial satellite communications business in the country towards ensuring that the satellite segment of the nation's telecoms industry effectively complements existing $3 billion undersea cable investment aimed at deepening broadband penetration in the country, New Telegraph has learnt.
According to NCC data, overall local and foreign direct investments (FDIs) into the country's telecoms industry rose significantly to $70 billion from just $500 million in 2001, when the sector was liberalised.
From the $70 billion investment, the international fibre optic cables or undersea cables investment took $3 billion of that figure recently, following a fresh $100 million financing facility between MainOne, West Africa's leading open access broadband provider and some banks to further expand the company's undersea cable infrastructure.
Under the latest deal arranged by First City Monument Bank (FCMB), MainOne would use the facility to invest in much needed infrastructure to hitherto unreached territories.
"We look forward to landing our cable in the shores of Port Harcourt and Calabar in the foreseeable future," Ms. Funke Opeke, CEO, MainOne had told Nigeria CommunicationsWeek recently.
Other banks involved in the latest investment include Standard Chartered Bank, First Bank and Skye Bank.
The latest investment adds to the growing rich catalogue of undersea cable telecommunication infrastructure in the last five years, which includes Globacom's 10,000 kilometres' Glo-1 cable worth $800 million.
MTN has also landed its WACS system worth $600 million and ACE cable promoted by Orange Telecom of France worth $700 million, which also lands in Nigeria.
These fresh investments are in addition to the South Atlantic 3 (or SAT-3) cable under Nitel, which experts have variously estimated to worth in excess of $600 million.
According to industry analysts, while the presence of the various undersea cables in the country have been instrumental to the current steady growth in the broadband penetration from about six per cent four years ago to its current 21 per cent, the paucity of companies to engage in transmission of the huge bandwidth of over 10 terabits provided by the landing cables to the nooks and crannies of the country, has remained a major clog in the wheel of accelerated broadband development.
Realising this and the potential of having an effective commercial satellite communications market, where the likes of Nigerian Communications Satellite Limited (NigComSat) and others have been playing on commercial basis, but without much impact, NCC has now developed new guidelines to transform the satellite segment of the industry toward making it complementing the fibre investment geared at achieving the 30 per cent broadband penetration target.
Nigeria has set a target of achieving a 30 per cent broadband penetration between 2013 and 2018 in lines with its National Broadband Plan (NBP).
This newspaper gathered that the telecoms regulator had already reviewed the satellite market and drafted new guidelines towards ensuring that satellite market plays a pivotal role in taking services to 'underserved areas and un-served areas across the country.
As an agency under the Ministry of Communications, NCC drives its power to regulate the satellite mark by virtue of Section 2 and Section 70(2) of the Nigerian Communications Act 2003, which empowers it to make "these guidelines to regulate the provision and use of all satellite communications services and networks, in whole or in part within Nigeria or on a ship or aircraft registered in Nigeria."
Speaking on the objective of the guidelines, Director of Public Affairs, NCC, Mr. Tony Ojobo, said NCC plans to ensure a well-developed and organised satellite communications market in Nigeria with appropriate legal framework that meets international best practices, encourages innovation and guarantees public safety in the rendering of commercial satellite services.
Through the new commercial satellite communications guidelines, Ojobo said the Commission intends to manage scarce frequency resource, especially in bands where frequency is shared between satellite and terrestrial systems and to encourage the use of satellite connectivity to unserved areas that lack terrestrial transmission infrastructure backbone.
"The guidelines will also encourage the use of satellite communication infrastructure in Nigeria as a means of providing long-haul transmission facilities; provide guidelines for protection from impermissible levels of interference to reception of signals by earth stations in the Fixed/Mobile Satellite Service from terrestrial stations in a co-equally shared band as well as ensuring that satellite space segment providers, Earth Station service providers, Bandwidth Re-sellers and vendors of terminal equipment or franchise holders, provide reliable, cost-effective and secured service to users in Nigeria under fair and favourable commercial and technical conditions," Ojobo said.
Source: Newtelegraphonline