Perspectives And Perceptions Of Corruption War In Nigeria.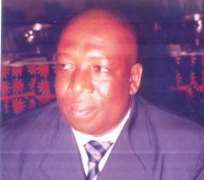 There appears to be diverse opinions in different quarters about the on-going war against corruption in Nigeria, while some would be quick to dismiss the fact that there is any such thing as war on corruption, others would simply conclude that the war is selective. Still others see it as a way to silence or witch-hunt the opposition, but what obviously cannot be denied, is the fact that we have seen many looted funds being recovered in their billions.
The advent of President Buhari's administration in 2015 evoked the consciousness of Nigerians against corruption. There was palpable fear in some quarters especially those who served in the immediate past administration. The likes of Doyin Okupe for instance promised to go on exile should PMB win in that election. There were still others who opined that his government will build more prisons as not a few people would be incarcerated on account of corruption.
Their opinions were predicated on the 1983-85 military regime of Buhari-Idiagbon which for the first time jolted Nigerians to the realities of corruption. It was during this time that the War Against Indiscipline was launched and enforced. Former political office holders were arbitrarily jailed even when no court pronounced them guilty.
So when he eventually won the 2015 presidential election, many feared of a possible re-enactment of that military experience. Others became jittery and voluntarily made some clandestine moves to make refunds of part of their loots.
Some who were unsatisfied with how the previous government handled cases of corruption, became excited with the hope that at least a payback time had finally come for the nation's treasury looters. Recall EFCC was in comatose during GEJ's era and was only galvanized into action in the present dispensation.
The war against corruption understandably appears to face a serious opposition from all angles as there is an obvious boomerang from those who are culpable. Unlike in the military era, the law demands that a suspect is presumed innocent until proved otherwise by a competent court of justice. A situation which places onus of proofs on the prosecuting authorities also gives corridors for the manipulation of the existing legal loopholes to either delay or scuttle justice. Many who had expected perceived culprits according to media verdict to be cooling their heels in prisons became disillusioned as such people are still moving freely. On the other hand, some over-zealous security operatives even arrested and detained corruption suspects before investigations are conducted. As a result, paucity of evidence has vitiated many celebrated cases of corruption. If EFCC could take its time to do a thorough investigation before prosecution, then many of such cases would not have been lost.
It seems to me that the framers of our laws deliberately created loopholes in our constitution to encourage corruption in demanding a prima facie case to be established by prosecutors. For instance what other evidence would you need to establish the fact of corruption for a man whose emolument does not justify the humongous and stupendous deposits adorning his accounts? It seems to me that this skewed clause in our criminal justice system encourages profligacy.
In many countries, possession of a certain undeclared amount while entering or exiting the airports constitutes an offence, leading to the forfeiture of such amount. And I think EFCC should carefully interrogate public servants with unquestionable wealth. It is a common saying in this clime that no matter the weight of corruption leveled against you, with a good SAN, you are as good as being let off the hook.
The fight against corruption in Nigeria has been a contentious issue from the inception of the twin anti-graft agencies in the year 2000. Chief Olusegun Obasanjo's regime was for instance accused of using these agencies as attack dogs against perceived or imagined enemies. Unfortunately after about 17 years of the on-going fight against corruption, it is still largely perceived as a political weapon to hunt down or silence the opposition.
The question which those who view this graft war in the negative light should answer, is if those so far indicted of corruption are innocent or culpable? Others have asked why EFCC has not investigated others whom many see as corrupt? I would rather view this as hypocritical as no single government can handle all cases of corruption in its single or two terms in office. I believe today's sacred cows maybe tomorrow's scapegoats, only let this war continue un-abated.
When fighting corruption, experience has shown that, it would fight back in different ways. Those who have corruptly enriched themselves are not likely going to sit there until they are jailed. The many loopholes in the administration of criminal justice system in Nigeria unwittingly seem to provide lifebuoys to corrupt people and these are the major antidotes of this fight.
EFCC for was lulled to sleep throughout the life-span of the previous government, and this no doubt is the reason for the present incredible revelation of profligacy and rapacious looting in that period.
With the disclosure by EFCC in 2016, that it secured up to 140 convictions within its six months of operation and billions of dollars also recovered, the war is only beginning. And with the recent directive by the president that EFCC should publish names of treasury looters, there would only be more interesting discoveries and rhapsodies of revelations.
Disclaimer:

"The views/contents expressed in this article are the sole responsibility of

Ita Offiong

and do not necessarily reflect those of The Nigerian Voice. The Nigerian Voice will not be responsible or liable for any inaccurate or incorrect statements contained in this article."