Never Again!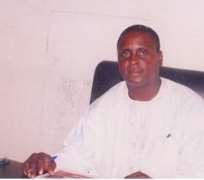 "The LORD says, 'I will give you back what you lost to the striping locusts, the cutting locusts, the swarming locusts, and the hopping locusts... Never again will my people be disgraced like this. Then you will know that I am here among my people of Israel and that I alone am the LORD your God. My People will never again be disgraced like this." Joel 2: 25-27
Wow! This is one of those portions of the bible that I call the 'crazy verses'. I mean, those places that make me feel like bursting in the spirit. The word of God is truly alive, sharp, powerful and dynamic. And this is why anybody that genuinely gets it will always find it very difficult to drop it. This message will also be declarative like some of the previous ones you have also read here. I mean, I will make pronouncements that will forever change your life. Yes, His word is that powerful! Remember, it was just through it that all you are seeing today were made. God has come to restore back to you all that you've lost!
Yes, this is the time for your restoration. What have you lost in the past? What has the enemy taken away from you? What did you lose because of your disobedience, mistakes or ignorance? Look at it being restored now as you go through this message. As there is a time for everything, there is also a time to lose and another time to recover. I know the situation looks hopeless, irredeemable, terminal, incurable, closed, but you will meet the God that with Him all things are possible. Yes, all things! If He could bring back a buried corpse to life after four days, then, what do you think He cannot do? Or is your situation worse than that? Tell me.
Look at the above passage from book of Joel again. God is saying that He will bring back what you lost. It is always painful to lose something, especially, something very dear. You may not understand what we are talking about here unless you have passed through this experience. In fact, some people don't totally recover after they have lost their loved ones, their jobs, business capital, property, positions, spouses, children, etc. I have seen so many like that. They just start dying immediately after that loss. They start dying emotionally, spiritually and even physically. If you have found yourself in this situation, listen, the word of God has come to totally heal you and help you to recover what you have lost.
I'm already hearing somebody asking, "What of the dead, how do you recover that?" Listen, God can give you another person that will also fit into that lost person's place. They can come as spouses, as children or as friends. True! Anyhow, but He makes sure that whatever you lost in one you gain in another. And most times, the joy of the later will always overshadow or forever bury the pain of the past. Now, I pray that you recover everything you have lost in the past in the mighty name of Jesus! And never again shall you go through that experience. Yes, He is giving you back whatever you have lost. The joy is coming back. A greater wealth, a better position, property, health, relationship is being giving to you now. You're going to recover all the years and resources lost. We will continue next week. God bless!
Gabriel is the author of the books Power of Midnight Prayer, Power of Sacrifice, Breaking Generational Curses: Claiming Your Freedom, etc. Website: www.authorsden.com/pastorgabrielnagbo Tel: 08037113283 E-mail: [email protected]