Labour leaders demand immediate payment of outstanding salary from Osun Govt.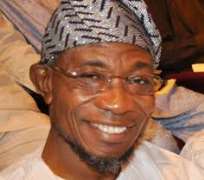 The Osun State Joint Public Service Negotiating Councils I, II, and III has demanded that the State Government start the payment of all outstanding pensions as soon as possible.
The councils also asked the State Government to stop the payment of half salary.
According to a release signed by seven different labour groups including the Nigerian Labour Congress, the councils demanded for the immediate promotion exercise for all categories of workers.
According to the release, "The joint labour movement wishes to reiterate that our unalloyed support to the Government hitherto is due to the sterling performance of the Government especially during the first term in the state.
"However, the uncommon endurance and support which has sustained the industrial peace and harmony in the state has been stretched to the limit and can no longer continue.
"Consequently, the joint labour movement in the public service of the state demands the immediate lifting of embargo on conversion, advancement and confirmation of appointment of all affected workers.
"We demand the immediate commencement of promotion exercise to all categories of workers and we also demand the immediate remittance of contributive pension that was due since 2014.
"Lastly, we demand the commencement of payment of full salary, pension and gratuity with effect from November 2017."