As APC Flags-off Operation Sweep Anambra Treasury (SWAT)
…Alarm Don Blow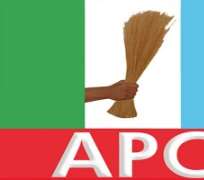 Like they say in the Legislature, this is a matter of 'Urgent State Importance.' This is a clarion call on ndi Anambra to gird their loins in readiness to prevent arguably the greatest threat to our collective well-being and prosperity. The threat is coming from no other than the gubernatorial candidate of All Progressives Congress (APC), Hon Tony Nwoye whose misguided ambition to govern Anambra state is predicated on what he calls "Sweep Anambra With Tony (SWAT)," that is a lie, the real meaning is: Sweep Anambra Treasury (SWAT).
Coming from the young man Tony, I decided not to ignore the threat and my reason is simple. The first threat that Tony made against Anambra in 2004 in a pact with godfathers, manifested in the worst mayhem ever perpetrated by gangs against a modern state in Nigeria in full glare of the television – burning down of most government buildings in Awka and environs to create the impression of anarchy, and force a state of emergency.
Alas! Even as the rebuilding process which commenced under the eleven prosperous years midwifed by the All Progressives Grand Alliance (APGA) government policies is still ongoing; the psychological state of "Stockholm Syndrome" has manifested in new Anambra in 2017. - The then sitting governor, Sen. Chris Ngige who was the butt of all the humiliations, has bonded emotionally with his captors. Tufiakwa!
Now you know the major reason why I am not taking the SWAT threat lightly. For those still in doubt, there are many more reasons why we should rise and protect our state and our votes. Few of the reasons to reject SWAT include;
Anambra has passed the stage of experimentation ground for fledgling leaders. Hon. Tony Nwoye should be told with our votes that leadership goes beyond being king of the 'streets.' Pray! Many didn't know that our state survived the national recession, growing at 0.9 % at a time of national economic slump (Ref. ANBS). It requires experience borne out of training and competence. No sane person can discard these facts?

APC may be in control of the Federal Government, but the performance and management of most states under the party's governors is nothing to be proud of – bailouts, insecurity, no salaries etc.

Anambra state currently is safe, stable and on a sustained growth path, we can't make the mistake of a life-time by selling our souls for a mess of porridge only to cry later.

Therefore let's sound the alarms for vigilance. Let's reject Tony and his gang who are coming back again. Let us rise with our votes and say no to Operation Sweep Anambra Treasury (SWAT).
Ejimonu writes from Orumba