Poor sanitation: Stakeholders make case for pupils in Osun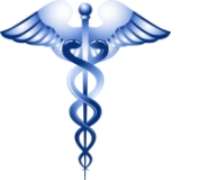 Some stakeholders in Water and Sanitation Hygiene (WASH), have observed that pupils faced the risk of poor sanitation more than other people due to their high level of vulnerability.
The stakeholders spoke in the same vein at a hand washing sensitisation programme, organised for school pupils on Monday in Osogbo.
The programme was organised by the European Union and UNICEF in collaboration with the Osun Rural Water Sanitation Agency (RUWESA) to mark the global hand washing day.
Mr Ifemide Olowole, the UNICEF State Resource Person, who spoke on the importance of hand washing, said that it could help to reduce diarrhoea and other related diseases by 50 per cent.
Olowole said a high percentage of school days are lost globally due to diarrhoea-related diseases.
"Hand washing with soap is easy, effective and affordable and the number of under-five children, who dies daily in every four minutes can be reduced with hand washing with soap,'' he said.
Olowole, therefore, urged pupils and parents to make hand washing, a habit.
Also speaking, Alhaji Posi Adiatu, the General Manager of RUWESA, said pupils were the primary target of global hand washing day celebration.
According to him, pupils are the worst affected category of people when it comes to poor sanitation due partly to their low level of immunity.
In his remarks, Mr Tunde Ibirogba, the Special Adviser to Gov. Rauf Aregbeaola on Water Resources, Rural Development and Community Affairs, stressed the importance of hand washing for healthy living.
Ibirogba said research had shown that "hand-washing with soap is the most effective means of preventing diseases.''