Education In Imo Is Improving – Dr. Mrs. Okwa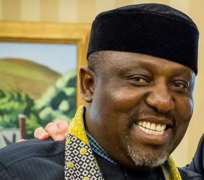 The State Financial Secretary of National Association of Proprietors of Private Schools Imo State chapter and the proprietress of Standard Kids Academy World Bank Area Owerri Imo State, Dr. Mrs Amaka Okwa has stated that Education under the present Government in Imo State is moving on well.
Dr. Mrs. Okwa who spoke to some newsmen during the NAPPS Day celebration in Imo State recently opined the 12thOctober every day was set aside by their organization to celebrate the NAPPS Day in Nigeria. She posited that 12th October every year was a day all registered proprietors of private schools come with their pupils to celebrate the event and that march-past and other events like dancing etc features during the occasion. She revealed that this year's theme of NAPPS year celebration is funding private Education in Nigeria and maintained that the theme of this year's occasion is sacrosanct and apt.
On the issue of private schools charging high fees, Dr. Okwa maintained that qualitative and good Education is never free anywhere in the world and that one needs to pay to obtain good and qualitative education.
On the issue of compromising standards by hiring quacks, Dr. Okwa opined that private registered schools do not compromise standards because they engage the best to teach. On the performance of her school in external examination, she stated that her school and other registered schools in Imo State perform very well in external examinations.
Dr. Mrs. Okwa used the occasion of Press chat to congratulate the National president, the Zonal president, and the Imo State chapter president of NAPPS on this year's celebration.