Egbe Unity Day 2017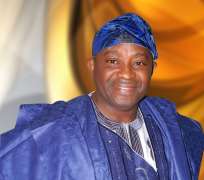 The ancient and historic town of Egbe in Yagba West Local government of Kogi State came alive as they celebrated "Egbe Unity Day" 2017. Ęgbę Mękuň! , as it is popularly known was recently agog with activities marking the annual " Ęgbę Unity Day". This year's celebration took place on Saturday, 14th October, 2017 in the agrarian community of Ęgbę, the headquarters of Yagba West Local government of Kogi State.
Eminent and prominent sons and daughters of the land from all works of life were in attendance. It was a day of reunion, stock taking, alignments and projections towards the development of the people and community.
Traditional and Royal fathers led by The Ęlęgbę of Ęgbę Land, Oba Ayodele Irukera Ajaamoto II, were in attendance including the Bashorun of Ęgbę. Technocrats and political heavy weights were not left out at the occasion as they came in their numbers with aids and retinues . Honourable Sunday Kari mi, Member of Federal House of Representative an indigene of Ęgbę , Mr Babatunde Irukera , Director General of Consumer Protection council of Nigeria, were present .
Otunba Adewale Osho, a philanthropist , industrialist , astute politician and son of the soil was unavoidably absent. However , he was ably represented by the Director General of his political Campaign organization, Mr Omoniyi John through whom he supported the event with a cash donation of N100,000.