DON'T EXPECT STABLE POWER FROM PHCN –EMEZIE, SOLAR ENERGY PROVIDER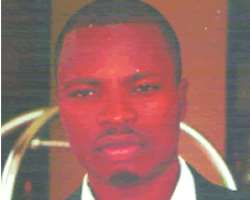 Emezie
The Managing Director of Emezie Desmat Ventures Limited, one of the leading solar energy companies in the country, Desmond Emezie is of the view that the state of emergency which President Goodluck Jonathan declared on the power sector would not be realistic if all Nigerians depend on the national grid as the sole source of power supply.
According to him, in the other countries where power is constant, they have other sources of energy to complement their national grid.
However, he said that solar energy providers in the country are ready to partner with Power Holding Company of Nigeria (PHCN), to ensure that the dream of this present administration in particular and Nigerians in general is achieved.
For Nigeria to recover economically and get the population to work, he said, power supply must be stable. However, he noted that PHCN cannot do this alone, but that solar energy providers have the capacity to help to make the dream a reality. He said that all over the world, people are changing from electricity to solar because of the numerous advantages of the later to the former.
He called on President Jonathan to be proactive in the issue of the power supply in the country.
His words' I am happy that President Jonathan has made power generation and distribution one of the cardinal points of his administration to the extent that he has declared partial state of emergency on the sector. But the fact is that for epileptic power supply to be a thing of the past, everybody must not depend on the national grid.
There should be alternative power supply to complement what PHCN is doing and that is where solar energy comes in. All over the world, people are changing from electricity to solar because of its numerous advantages. Even our neighbouring Ghana that recently celebrated one year uninterrupted power supply, solar formed a bulk of its power supply. So, those of us in solar energy business are ready to partner with government in this area. At present, some estates, streetlights and even banks are powered by solar and we know if government involve us in its power supply programme, sooner than later Nigeria will celebrate its own years of uninterrupted power supply.'|
In this interview, Emezie also spoke on how solar can complement electricity, the vision of his company to partner with government to ensure that there is power in every nook and cranny of the country, how to identify genuine solar panels and on other issues.
Excerpts:
Solar energy can complement electricity
My name is Desmond Emezie. I started this business about nine years ago and a lot of towns, streets and individual that have been using our products, desmat solar panels and inverters can testify that solar energy can effectively complement electricity if we are encouraged by government to do our business on a large scale. Nigeria with a population of over 150 million is not supposed to depend solely on the national grid. This is the reason why the transformers hardly last long.
Most of the time, we are told that a new transformer has blown up because of over load. But if there are alternatives, the load would not be too much. There is no country in the world that the entire citizens rely solely on their national grid. Even in Europe, America and other developed countries, they are currently changing from electricity to solar. That is why I think that since Goodluck Jonathan has made power supply his priority, he should try to radicalize it by encouraging alternative power supplies.
The reason is because, today we have less than 5000 mega watts for a population of over 150 million, that is why most of the time greater part of the country are in darkness as PHCN tries to rotate the available mega watts. But if solar energy is encouraged, it will complement what power holding has to offer the public. Again, it will also help to reduce the wear and tear of PHCN equipment which most of the time are over burdened
Climate change and generator
What the world is talking about now is climate change due to the release of dangerous gases in the air. This is causing a lot of concern to the world at large. We all know that the major source of this dangerous gas is from generators. Today, Nigeria is the biggest importer of generator in the world and the health implication of this cannot be over emphasized. But with solar energy, people can have clean fresh air, as there is no emission of gas.
Apart from this, the noisy effect of generators will also be a thing of the past. You may believe it or not, Nigeria sooner than later would be rated the country with the highest number of ear and brain problems and this is because of the harmful effect of the noise that is coming from these generators. So, I think that government should put this into consideration and act fast because generators are reducing the life span of Nigerians through air and noise pollutions.
Affordability
Some people think that solar energy is for the rich but it is not so. It is for everybody, especially those that treasure long and quality life. With less than N100, 000,you can buy a solar panel and begin to enjoy power supply twenty four hours of the day.
I know that somebody may say whoa, N100, 000 but the cheapest quality generator in the market today is about N25, 000.If you buy it, then you begin to buy fuel and oil almost on a daily basis. Assuming you use five litres of fuel everyday, at N65, 00 per day check how much it would be at the end of the month. But for solar energy, the life span of a solar panel is 25 years while that of the battery is two and half years. So you only buy once and you are not going to spend money again. You don't buy fuel and you don't buy oil but you would be having power 24 hours of the day. All you need is to connect the battery to the inverter. It does not make noise, it does not emit smoke.
Why we are unique
Marketing style
Well, we operate mainly by referrals. There is a saying that good product does not need much advertisement. Our product is second to none in the market and whoever uses it recommends his relatives, friends and associates to us. Apart from that we also create awareness in the media because we want to be green in the minds of the public especially because a lot of Nigerians are still living in darkness. So we advertise in the papers for them to read and have power supply at a moderate rate.
Vision
My vision is to ensure that power supply would become stable in the country and we are really doing our best to ensure that we realize this dream. We are involved in power supply to many communities, streets and individuals and we are also ready to partner with government in this project. We have the capacity to provide alternative power supply to complement what PHCN is generating and distributing. As I always say, PHCN cannot do it all alone. And Nigerians should not depend only on the national grid.
There should be alternatives sources and if government is really serious about making headway as far as power supply is concerned, it should take interest in the alternatives and solar should be number one. It is not necessarily because I am in the business but because the advantages out number the others. If you are talking about being global compliant then you should think solar because it is the in thing.