Another Presidential Chart Long Over-due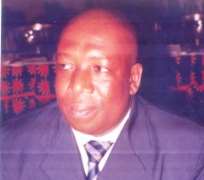 When the Nigeria's incumbent president, Muhamadu Buhari decided to interact with Nigerians barely six months into his administration, many viewed it as a positive development and therefore expected it to be a regular programme of government. It is rather worrisome and quite disturbing that he has not considered it necessary again in spite of issues of agitations, his health status, the seeming dysfunctional executive and possible efforts in handling these emerging challenges.
Although, some people were reportedly not quite impressed with that maiden media chart by the president, but we believe regular outings would have perfected it instead of suspending or abandoning it. Under no circumstance should a leader avoid his followers, as doing so would distance him from them; thereby creating unnecessary rumours and irresponsible propositions. For instance, there is unconscionable and misleading information currently assaulting the sensibilities of many social media users, claiming that the president has been replaced by his lookalike Sudanese man. Whatever may have informed this mischief would be nothing other than a criminal exploitation of the president's long absence and limited appearances in public space. It would be difficult to convince anybody to fall for a trap such as this, where the president's presence is constantly felt in both social and traditional media platforms.
Democracy is a participatory government where there should be an unhindered interface and interaction between the leader and his followers. Unlike in monarchical systems, where access to monarchs is limited, democracies entail campaigns before elections and regular consultations while the incumbents assume office. For a man who rode on a popular appeal to power, it is politically incorrect to shirk such goodwill and ignore pulses of the people.
Granted, some journalists may be paid to do some hatchet jobs just to embarrass the president but his maturity in handling such indiscretions is a great virtue and shows leadership. There is a growing desire by Nigerians to see and feel their leader on a regular basis but unfortunately most information from the president is usually relayed to us from the foreign press when he is out of the country.
Recall the opposition in 2015 campaigned that PMB is always averse to the press. I want to believe that the presidential media team knows the implications of shielding the president from the fourth estate of the realm. They should appreciate the truth in the maxim which says that when the public is starved of information, they peddle rumours.
Presidential chart was a sustained and a regular programme of the past successive PDP governments, although one could hardly adduce to any positive achievements from such exercise but the fact that it interfaced the people with their leaders was quite satisfying in itself. It was a tradition whose traction brought some issues to the front-burner of the national discourse. Getting people talking is a feature of democracy and it is recommended for the present political experience as it is better to jaw-jaw than to war-war.
Most outstanding leaders the word has produced were not only communicative but talkative. It was their great rhetoric that inspired hope where despondency reined, restored life when death seemed imminent, resolved hate and recreated love. For instance, it was Abraham Lincoln, the 16th president of America who made some epochal speeches that unified the citizens during their civil war time. Also John F Kennedy the 35th and the youngest US president mobilized and galvanized the citizenry during a period of uncertainty with messages such as this one 'Ask not for what your country can do for you- ask for what you can do for your country'.
Also through regular encouragement, Winston Churchill evoked determination and courage on British people during the World War 11. Many people have heard about all the victories and conquest by Alexander the Great but few might have heard about the regular motivations and encouragements he imparted his people that led to such victories.
Such speeches were great assets in those days, they would not in any way be less effective today. Citizens need regular encouragements from their leaders to pull through difficult times. Nigerians, unfortunately do not have the luxury of getting motivated and encouraged in a time such as this when their morals are ebbing.
Nigerians have never been this divided since the civil war and the president epitomizes that father figure of the nation; therefore well directed speeches from him may assuage not a few issues.
As we eagerly look forward to the next media chart with Mr. President, it is our hope that such platforms would engender a national discourse that would reconstruct and re-invent the concept of unity in diversity.
Disclaimer:

"The views expressed in this article are the sole responsibility of the author and do not necessarily reflect those of The Nigerian Voice. The contents of this article are of sole responsibility of the author(s). The Nigerian Voice will not be responsible or liable for any inaccurate or incorrect statements contained in this article."

© Ita Offiong

.