Senate begins probe of IGP over corruption allegations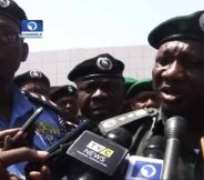 he Senate has set up an ad hoc committee to investigate allegations of corruption brought against the Inspector General of Police (IGP), Ibrahim Idris.
This committee was set up after the point of order was raised by the lawmaker representing Bauchi Central Senatorial District, Senator Isa Misau.
He has asked the Senate to probe the IGP over alleged corrupt practices and misconduct.
The resolution to set up the committee followed the point of Order by the Senator who informed the Senate that he has been having a running battle with the IGP over his concern on the level of corruption in the Nigeria Police Force. ChannelsTV