Senates probes kachikwu's Allegation against NNPC GMD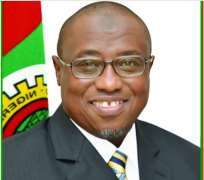 THE Senate has set up a panel to probe Maikanti Baru, group managing director of the Nigeria National Petroleum Corporation, over allegations made against him in a petition to President Muhammadu Buhari by the minister of state for petroleum resources, Ibe Kachikwu.
The panel will also investigate the policy introduced by the NNPC Trading Limited, a subsidiary of the corporation, among other issues.
In the petition whcih was leaked to the public, the minister accused Baru of awarding $25 billion contracts without consulting either his office or the corporation's board, blaming him for alleged insubordination, lack of adherence to due process and running a "bravado management style".
Kachikwu said he was being sidelined by Baru and other heads of parastatals in major decisions and appointments and urged President Muhammadu Buhari to call him to order to ensure due process and transparency in the oil sector.
He also presented five prayers to the President to save the oil sector from collapse, stating that he was always being blocked from seeing the President.
Kachikwu, in an August 30, memo to Buhari, said he was neither anti-North nor corrupt as being alleged but said he was disturbed that $25 billion contracts were awarded by Baru without his input and that of the Board.
"The legal and procedural requirement is that all contracts above $20 million would need to be reviewed and approved by the Board of the NNPC. Mr. President, in over one year of Dr. Baru's tenure, no contract has been run through the Board. This is despite my diplomatic encouragement to Dr. Baru to do so to avoid wrongfully painting you as a President who does not allow due process to thrive in the NNPC.
"Given the history of malpractices and the public perception of the NNPC as having a history of non-transparency, the NNPC Tenders Board (NTB) cannot be the final clearance authority for contracts it enters into.
"The NTB, which is a collection of level NNPC executives and COOs, with the GMD as chairman cannot continue to be the final approval authority for multimillion dollar contracts and transactions involving NNPC to the exclusion of the Board.
"Board members have singularly and collectively raised these issues to no avail. The following major contracts were never reviewed by or discussed with me or the Board of NNPC:
* The Crude Term Contracts – value at over $10b
* The DSDP contracts – value over $5b
* The AKK pipeline contract – value approximately $3bn
* Various financing allocation funding contracts with the NOCs – value over $3bn
* Various NPDC production service contracts – value at over $3bn – $4bn
"There are many more Your Excellency. In most of these activities, the explanation of the GMD is that you are the minister of petroleum and your approvals were obtained. However, the correct governance should be that the Minister of State and the Board review the transaction and give their concurrence prior to presentation to you," he said.