Voters' Register: South-South leads, apathy in Yorubaland.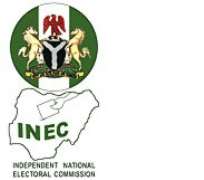 According to the Chairman, Independent National Electoral Commission, Prof. Mahmood Yakubu, the South-South geopolitical zone recorded the highest number of people who took part in the Continuous Voter Registration between the months of April and September 2017. The region recorded 667,103 new voters. There is apathy in the Yoruba South West, with the figure of new voters declining. Many observers think this will affect the region's recognition in the power equation and balance in coming Federal elections.
According to the INEC boss, about 8 million voters cards in the South West are yet to be collected, whereas, the new exercise to register voters in the region was met with cold reception.
The report was made available to IrohinOodua at the quarterly consultative meeting with journalists in Abuja on Tuesday.
Analysing the figures the INEC boss said about 667, 103 persons registered to vote in the South-South geopolitical zone. The zone comprises Akwa Ibom, Bayelsa, Cross River, Delta, Edo and Rivers states.
The South-West plus Lagos had 532,172 persons registered to vote, in spite of the region's huge population and high degree of education, while the North-West, which has seven states, had a combined 477, 056 registered voters. The North-Central had 374, 923 while the South-East which has five states recorded 352,942 voters. In the North-East, 350,398 registered within the same period which makes the total of 2, 754,594 persons registered to vote between the months of April – September. However, only 108, 752 had come forward to claim their cards. In terms of ratio of population and education, the South West is deemed to have an embarrassingly low figure.
Yakubu lamented that thou Lagos came second in all the states with 144,076 registered voters with Rivers coming first with 151, 398 and Ondo recording the list turnout with 29,766. He continued that the state accounted for about one million voter card still unclaimed out of the eight million PVC recorded nationwide.
The INEC boss express worry over the voter apathy in Lagos as various strategies employed by INEC seemed not to be working. He said the last two by-elections in Lagos had recorded very low turnout.