Pandemonium As Robbers Allegedly Attack Asaba Mall
… Not True, Delta Police Command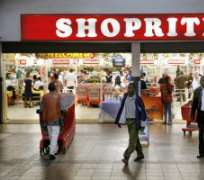 There was apprehension among residents of Asaba, the Delta State capital, following reports of alleged armed robbery attack on the one stop shop otherwise known as Shoprite.
There were rumours of purported sporadic shootings on Monday by hoodlums and that security operatives shot one of the bandits.
In a swift reaction, the State Police Command said the ostensible rumours of the robbery attack on the Asaba Mall which has the popular Shoprite as one of its numerous tenants was untrue.
The Police Public Relations Officer of the Command, DSP Andrew Aniamaka, said that there was no element of truth in the robbery rumours, insisting that it was wrong information being fed to the public, as "there is nothing like an armed robbery at Shoprite".
He disclosed that there was a misunderstanding between a customer and one of the cashiers which led to a scuffle, and later degenerated when the customer resorted to violence, leading to his manhandling of a police officer that intervened to try to keep the peace.
In the process the customer, Aniamaka said tore the uniform of the policeman, and the scuffle escalated.
"There was no armed robber attack on the Shoprite; the place is calm and business is going on as usual. It is wrong information to say that there was a robbery attack at Shoprite. No, there was never such a thing," Aniamaka maintained.
As at the time of filing this report after a visit to the mall located close to the popular Interbau flyover, the complex was bubbling with social activities as holiday makers were having fun, apparently in observance of the public holiday declared by the Federal Government to celebrate the nation's 57th independent anniversary.