CBN pumps additional $308.5m into the foreign exchange market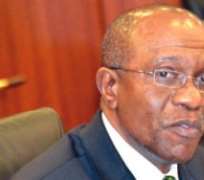 The Central Bank of Nigeria (CBN) has continued to sustain
liquidity in the foreign exchange market.
A statement by the bank indicated that it had it boosted the market
 with $308.5m. This move is expected to further ensure
liquidity and stability in the FX market.
It will be recalled that the Bank opened the week with a boost of $195m
ahead of MPC decisions. A total sum of $195m was offered in three
segments of the market. In the wholesale Secondary Market Intervention
Sales (SMIS), of the inter-bank Foreign Exchange market, it auctioned
$100m and also intervened in the Small and Medium Enterprises
(SMEs) and invisible segments, with the sum of $50 million and
$45million respectively. This brings the total intervention for the week
to a sum of $503.5million.
The CBN Acting Director, Corporate Communications Department, Mr.
Isaac Okorafor who gave the figures in a statement in Abuja on Friday said that the latest intervention of the CBN in the retail
segment was part of the regular interventions of the apex Bank, in line
with its commitment to sustain liquidity to meet genuine requests in the
market.
While warning against speculations in the market, Mr. Okorafor said the
CBN had put necessary checks in place to guard against the activities of
speculators. He stressed the determination of the Bank to continue its
forex intervention. He encouraged genuine users of foreign exchange to
approach their banks, as the banks had enough forex to meet their dermand.