STELLA DAMASUS IS MY PAL. SO WHAT? —RMD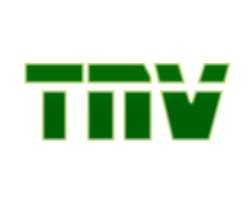 TV sex symbol and Out of Bounds producer, Richard Mofe- Damijo has lashed out at critics, fuelling rumours that he was romantically linked to star actress, Stella Damasus Aboderin, wife of late Jaiye Aboderin, who has appeared lately in a series of TV adverts, discouraging casual sex.
Damijo put a damper on the "wicked" rumours as he denied ever touching the female actress!
"She is my very good friend. I have known her all my life," he told Sunday Sun.
However, he casts the blame at the foot of misinterpretation: "There is tendency for people to always want to misinterpret what ever relationship that a man and a woman has. I am tempted to say to you, 'Yes, she is my girlfriend. We are getting married next year and you'd probably be the best man for the occasion.'
But truly speaking, I don't understand why people cannot be friends and why one has to apologise or explain his or her relationship with a friend. It beats me hollow! I don't dwell on that any more. Most of the people that write those wrong stories are either so spiritually or morally bankrupt that they do not even check the details of what they are writing. And when they are wrong, they fail to admit that they are wrong. I have confronted them on this issue. Why do they lack the courage to take responsibility for their actions and admit that they are wrong.
"There have been a series of untruths that have been written that we all know now by benefit of hindsight to be mere rumours. They have said all kinds of ugly things that all turned out to be lies. They don't ever apologise."
Is he considering seeking redress in court? "I am sure you know that going that way is a lot more tedious, but I also look at it philosophically from the angle of the kind of job that I do. It comes with the territory."
However, he has a warning: " If they step beyond the threshold of rumours of 'You are dating this, you are dating that' and it gets a lot more soddy, then I would have recourse to seek redress."
Made In Warri
RMD is booked to the hilt. He told Sunday Sun about projects he is currently working on:"I'm working on a couple of films and a soap opera. I am also trying to get my wife's book, Centre Spread, done into a TV series. We have started major work.
"The major project on my front burner right now is 'Made In Warri.' It is a music and comedy show. I am using it to discover young talents from the Warri area. I started in 2004.
"Made in Warri is about going back home and giving back to society. I believe that the average Warri boy has humour in his veins but because of the crisis in the region, all their energies are pointed at hostage-taking. I believe that if they have an alternative, their energies would be redirected. That was what made me conceptualise Made in Warri."
He says that the idea is using something the youths are already familiar with and taking them to the next level: "At Made in Warri, we are encouraging them to grab the mic instead of grabbing a gun. In the process, Ogus Baba became our biggest revelation. We discovered a lot of talents. It has served as a springboard for a lot of artistes. Among them are Designer Voices and G-bones. We are grooming the next generation of entertainers."
Meanwhile, RMD revealed that the show is about to undergo a major transformation. Plans have reached advanced stages for the launch of the Niger Delta and Lagos State versions of the show, following the success of Home Sweet Home and Federal Invasion, another production of Made in Warri.
Sponsorship
"I was accused that I was trying to run for the governorship of my state when I started Made in Warri. They thought it was a political ploy. It is giving back to society. We are discussing with the Niger Delta Development Commission. We are hoping to get the support of the Governor of Lagos State. We are looking at misplaced people who have failed to get to the next level despite being talented. The financial implications though are staggering.
"We don't have any major commitments yet for sponsorship. How noble can a cause be when you are trying to give direction and inspiration to young people. People just don't think of giving back."
The next edition of Made In Warri comes up on December 10 at the Muson Centre, Lagos.