Ekiti State Arrest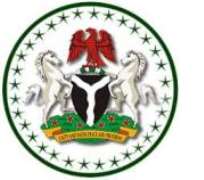 It was Elie Wiesel who said, There may be times when we are powerless to prevent injustice ,but there must never be a time when we fail to protest. Chinua Achebe ,in his book, There Was A Country, equally said that, The general knowledge that a people have ,for an example ,inalienable rights is simply something advanced societies take for granted ,because they have fostered stable democracies now for some time . I am asked, 'why don't the people fight back?' Well,once a people have been dispossessed and subjugated by dictatorships for such a long time as in Nigeria's case ,the oppressive process also effectively strips away from the minds of the people the knowledge that they have rights . It is clear that Nigerians have acclimatized to dictatorship as a way of life hence it is very difficult for them to differentiate between genuine anti-corruption fight and abuse of human rights. What prevents EFCC from inviting the official they eventually arrested in Ekiti state during Fayose's presidential declaration ? Nobody supports corruption but the fight should be carried out within the confines of the constitution and should not in anyway infringe on the citizens' human rights .This is a government that is totally against opposition without realizing the fact that Goodluck Jonathan's government allowed their own opposition to thrive. In saner societies, EFCC should invite the Ekiti state Commissioner of Finance and the Accountant-General of the state and when they refuse to obey the invitation then EFCC can then go for their arrests.It is still the same APC central government that told us that a two-time governor,in the person of Governor Fayose,should not have a certain amount of money in his bank account but the Chief of Army staff ,of course, could buy a property in Dubai with his own personal savings. Edo man will say, Una Dooo. Thank God our court has since resolved that issue and Fayose has done the needful.
This is a country where the houses of our lordships ,manning our temples of Justices were invaded in the wee hour of the night by men of the DSS on the claims that they were executing a sting operation .Nigerians applauded the men of the DSS for such operation . I then ask where were the men of the DSS and their sister security outfits when Fulani herdsmen would invade a village and carry out their killing spree unchallenged ? A closer look at the so-called sting operation on the affected judges would show that the judges involved must have either passed a judgement unpalatable to either the APC as a party or the ruling APC central government. As the discussion of the DSS invasion of the houses of our judges was ongoing, some Chibok girls were released, and the release was attributed to the same DSS and not the army that everybody knows that the officers had been at the forefront of the fight against Boko Haram . The razzmatazz attached to the release of some of the Chibok girls eclipsed the then trending issue of the invasion of our judges' houses at odd hours , without inviting them as could be seen in saner societies . Nigerians never knew the psychological impact such invasion could create to the judges and their colleagues . Anybody who could invade your privacy at any time of the day or night ,has your life at his palms . And Nigerians never thought that such invasion could cow our judges to rubber-stamp any charge brought by our security agencies against any accused in our law-courts? I thank God for our current judges and justices who are intrepid and cannot be cowed to unnecessary submission. To me, our judiciary remains the only institution that is still protecting the citizenry from dictatorship.
Let us see what Wikipedia has to say about the Human Right abuse encountered in the 1984 military regime:
According to Decree Number 2 of 1984, the state security and the chief of staff were given the power to detain, without charges, individuals deemed to be a security risk to the state for up to three months.Strikes and popular demonstrations were banned and Nigeria's security agency, the National Security Organization (NSO) was entrusted with unprecedented powers. The NSO played a wide role in the cracking down of public dissent by intimidating, harassing and jailing individuals who broke the interdiction on strikes. By October 1984, about 200,000 civil servants were retrenched.
In 1984, Buhari passed Decree Number 4, the Protection Against False Accusations Decree, considered by scholars as the most repressive press law ever enacted in Nigeria.Section 1 of the law provided that "Any person who publishes in any form, whether written or otherwise, any message, rumour, report or statement [...] which is false in any material particular or which brings or is calculated to bring the Federal Military Government or the Government of a state or public officer to ridicule or disrepute, shall be guilty of an offense under this Decree". The law further stated that offending journalists and publishers will be tried by an open military tribunal, whose ruling would be final and unappealable in any court and those found guilty would be eligible for a fine not less than 10,000 naira and a jail sentence of up to two years. Tunde Thompson and Nduka Irabor of The Guardian were among the journalists who were tried under the decree.
His regime drew criticism from many, including Nigeria's first Nobel Prize winner Wole Soyinka, who, in 2007, wrote a piece called "The Crimes of Buhari" which outlined many of the abuses conducted under his military rule.
Ahead of the 2015 general election, Buhari responded to his human rights criticism by saying that if elected, he would follow the rule of law, and that there would be access to justice for all Nigerians and respect for fundamental human rights of Nigerians. The words in italics were culled from Wikipedia ,which is an encyclopedia of international repute. If respect for Rule of Law means government's selection of which court order to obey and which one not to obey ,then we are still in a modified military regime . Modified in the sense that the leaders are not wearing military uniforms.
Everybody is aware that Governor Fayose is a fearless and constructive critic of the ruling APC federal government hence arresting his commissioner of Finance and Accountant-General of the state at the venue of his presidential declaration points to one thing ,that this ruling APC central government does not tolerate any opposition and is ready to cow any opposition to total submission. We are not ignorant of the fact that it was the same people that truncated our democracy on 31st December 1983 that are still on board now. We have not forgotten in a hurry the obnoxious decree number 2 of 1984 where citizens were detained without trial. Although our functioning legislative and judiciary arms of government may not allow them to ban all other political parties,they can still ban other political parties through their oppressive actions.
What do we see today? Any politician who joins APC ,his former sins will be pardoned and he is now a new creature . The so-called anti-corruption fight is purely a vindictive and oppressive exercise to 'bury' all other strong opposition political parties. All the members of APC are saints and all the members of PDP are created by the devil,we agree.
What corruption is greater than not paying workers their salaries or not obeying court orders ? My Igbo people say that to separate a fight one must first stop quarrel. How do you intend to stop corruption by creating another corruption of not paying workers their salaries? How do you want them to survive without looking for money elsewhere, and taking bribe under such harsh situation may not easily be ruled out ? When you ask them, they will say oil price now is lower than what it was when PDP was in power. I ask them, the change they used to deceive gullible Nigerians into voting them into power was it planned on our Monolithic economy or in a diversified economy? Did they not see the falling oil prices in the international market when they promised us change during their campaign ? If they had no plans to improve our economy ,why wrest power from the PDP when they knew they had nothing different to offer the people? When they told us about the 'Red line' our minds flickered through Decree number 4 of 1984 that infringed on citizens' rights to freedom of speech and expression . The degree was drafted on March 29,1984.It was the most dreaded and most repressive . The aim of such anti-democratic decree was to crush all press criticisms.
The law was drafted to punish authors of false statements and reports that exposed the Buhari military administration and or its officials to ridicule or contempt. Journalists then were sternly warned that even if they reported true stories but once the military dictator did not like the story,the journalists would be jailed. What red line is greater than a threat to Goodluck Jonathan's administration of forming a parallel government if they did not win the 2015 presidential election ? What other red line is greater than the threat of the dogs and baboons to be soaked in blood if they should lose the election again . As Ogbaru man would say 'Lee kwa nu faa ', they are here with us once again subjugating all oppositions to total submission while the gullible subjects are clapping and believing that human right abuse is same as anti-corruption fight .We the unbiased political analysts will keep on making allusions and correlating the obnoxious decrees of 1984 to what happens in our country these days because a snake ,they say, can easily change the colour but the character is intrinsic hence cannot easily be changed . Only time shall tell if they are now democrats or dictators we knew before now .