Recession: Okowa Plunges 61 Civil Servants In Hunger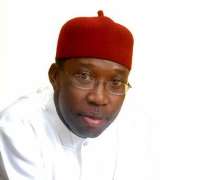 Amidst the outcry of economic difficulty across the nation which Delta State has gotten its fair share, the state governor, Mr Ifeanyi Arthur Okowa, has sacked 61 staff of the state Post Primary Education Board (PPEB) for allegedly absconding from work.
The affected staff includes 52 who have either abandoned or absconded from their duty posts and nine others who were found to be irregular in attendance at work.
Meanwhile 93 others which raised the figure to a total number of 145 have been confirmed dead.
In a statement signed by the Head of Service (HoS), Mr. Reginald Bayoko, and made available to newsmen in Asaba, said that the measure was part of efforts by Okowa led government to check the ghost workers' syndrome, sanitize the payroll system and rid the state public service of truancy.
Mr. Bayoko said that those who have been receiving salaries after absconding or abandoning their duty posts would be reported to the police and be made to face the full wrath of the law.
He maintained that for the nine staff who were irregular in attendance at work, appropriate disciplinary action would be taken against them, according to relevant extant regulations
It would be recalled that Okowa recently directed that the names of about 530 workers be deleted from the payroll who fraudulently falsified their record of service.
Dr. Okowa said that the sum of N12.319 billion was recovered from the sack of the 530 civil servants.
In the meantime, the governor while laying the sledge sledgehammer on the manpower of the state has continued to increase the number of political appointees as he recently appointed alleged aggrieved Peoples Democratic Party (PDP) members as Executives Assistants to the governor, some of which allegedly have no offices to operate from.
The governor has also continued to allegedly service these appointees with state resources either from federal allocation or Internally Generated Revenue (IGR), which has been kept in secrecy since May 29, 2017 when he assumed office.