ABRAKA KILLINGS: Stakeholders Condemn Attack, Calls For Close Gap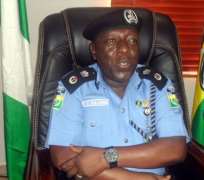 The attack which led to the death of four with five others wounded has continued to receive wide condemnation from stakeholders including security agencies in Delta State.
Stakeholders drawn from the Nigerian Police, the Nigerian Army, Department of State Security (DSS) and the leadership of Non-Indigenes in the state, comprising Nupes, Idomas, Tivs, Hausa-Fulanis, Biroms, Igalas, representatives of the Human-rights groups and the press bare their minds on the ugly incidence.
In a communiqué issued at the end of the stakeholders' meeting held at the Officers' Mess, Okwe, Oshimili South local government area of the state, stakeholders described the attack as unwarranted and provocative.
The communiqué however commended the police and the army for their prompt response to the attack which also resulted in the timely arrest of the alleged perpetrators of the dastardly act.
It emphasized the need for the opening and strengthening of more channels of easy communication with the Police and other security agencies.
"The need to develop and improve on security around the Non-Indigenous communities and settlements across the state. The meeting called for sustained peaceful co-existence between the non-indigenes, especially, herdsmen and their host communities".
Despite the attack, Non-Indigenes have also resolved not to leave the state, promising to add value to the state and the country at large.
The communiqué however called on government to empower recognized vigilante groups in the state to help police the state.
It also called for more vigilance amongst the people and for timely information and report of incidents to security agencies, timely investigation and prosecution of the culprits.
Stakeholders called for government intervention as a palliative to families of the deceased persons and the injured just as they condemned in its entirety the activities of secessionists' agitators and pledged unalloyed support for the corporate existence of Nigeria.
The meeting also commiserated with friends and relations of the victims, allayed fears and instill confidence in them and reassured them and the general public of the ability and willingness of security agencies to provide safety and security in spite of the sad, unwarranted, but isolated indiscriminate shooting incident.