Academic Staff Union of the Universities suspends five-week nationwide strike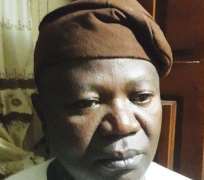 Comrade Biodun Ogunyemi, President Academic Staff Union of the Universities stated this in Abuja while briefing news men. He stated that after several deliberations and consultations between ASUU and the Federal government, which led to the signing of memorandum of action (MoA) where both parties agreed that the Federal Government will release two hundred billion naira before the end of October 2017. This, he restated is part of the implementation of the existing memorandum of understanding which past governments reneged in the implementation.
He said that with this understanding reached, the Academic Staff Union of the Universities on its part is suspending the strike hoping that the federal government will also reciprocate by releasing the funds to address the problem of neglecting. Comrade Ogunyemi warned that if the federal government again renege this memorandum of action, nobody should blame ASUU on the consequences that will follow but blame the federal government for any action. The ASUU President assured Nigerians that lecturers will commerce in the various chapters on Tuesday immediately they finish the chapter meetings.
He thanked the media, the students and the parents for their understanding and co-operation during the strike. He add ed that ASUU will not relent to rescue the decaying university system in Nigeria due to lack of funding by government.
He reemphasized that ASUU and the federal government agreed on the resolution to revive the decay, brain drain, restore Nigeria university system as well as ensure university autonomy.
Comrade Ogunyemi stressed that the recent strike necessitate on the non-implementation of the agreement the union entered with the government.
On the state of the nation, ASUU frowned at the rate in which the social unrest in Nigeria is increasing by the day. He blamed those in authority for not caring for the masses but decides to live in affluence while the rest of the society are suffering in poverty, unemployment and hardship. They urged the government to be responsible and quickly address the social unrest in Nigeria.