Delta Commissioner of Police Warns Kinsmen Against Inciting Statement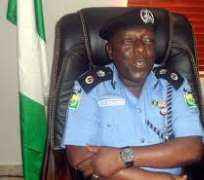 The Commissioner of Police (CP), Delta State Police Command, Zanna Ibrahim has warned members of the Miyetti Allah Kautalhore to stop inciting statement capable of destroying the peace being enjoyed in the state.
Zanna who reacted to the allegation that between January 2017 to date, 150 herdsmen were allegedly killed while 350 cows were allegedly slaughtered by communities in the state clearly stated that the narrative was false, misleading and a calculated attempt to incite a section of the public against the Police and communities in the State.
The CP, who is greatly saddened by the hitherto pockets of unnecessary skirmishes and reprisal attacks which had resulted in the unfortunate loss of lives of ten herdsmen and seven members of the communities, as well as destruction of farmlands, stealing and slaughtering of cattle and thereby creating tension in the affected communities, between January 2017 to date, frowns at the irresponsible act of misinforming the public by inflating the figure of casualties suffered by the herdsmen while at the same time mischievously remaining silent on that suffered by the communities.
"The CP is however pleased that the state is relatively peaceful now owing to a number of measures which include regular stakeholders/town hall meetings and setting up of conflict resolution committee at identified flash points in Delta state by the Command in conjunction with the state government and other key actors".
The CP, while emphasizing that peaceful resolution of conflicts should always be pursued as the best and lawful option, calls on the public to disregard the false and inciting claims of Miyetti Allah Katauhore through its publicity secretary, noting that they should continue to follow the path of peace at all times as the Command continually and consciously makes effort to serve them better.
It would be recall that the publicity secretary, Miyetti Allah Kautahore, one Yusuf Musa Ardo, on BBC Hausa Service broadcast on Saturday, September 9, 2017, had alleged that from January 2017 to date, one hundred and fifty (150) herdsmen were killed and three hundred and fifty (350) cows were slaughtered by communities in Delta Stat.