Police rejects rumour of suicide by officer posted to borno State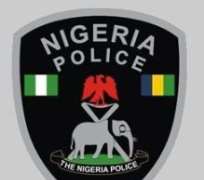 The Police Command in Ebonyi State have debunked the rumour making rounds in Abakaliki and beyond over one of its officers to have committed suicide recently over his posting to Borno.
Sgt. Donatus Oyibe was found dead inside a well at his premises in Abakaliki, while people insinuated that he committed suicide as a result of being posted to Maiduguri.
According to the Public Relations Officer Loveth Odah while responding to NAN on Tuesday said Oyibe did not commit suicide as being insinuated. "It is true that Oyibe was among those posted to Maiduguri in the latest officers' posting, but that could not have made him commit suicide being an experienced police officer.
Odah confirmed the commencement of investigations into the matter and assured the public to disclose circumstances surrounding the demise of an officer in such a manner.