UNFPA charges rape victims to report act promptly
..says silence encourages perpetrators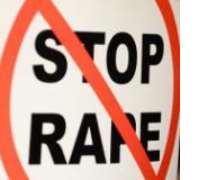 Victims of sexual assaults in Nigeria have been advised to be courageous and report their violators to necessary quarters rather than keeping quite and allowing perpetrators go unpunished.
The head of the United Nations Population Fund (UNFPA), Lagos Liaison Office, Dr. Omolaso Omosehin gave the charge at an adolescent boot camp organised by a Non-Governmental Organization, Value Female Network (VFN) in Osogbo over the weekend.
VFN had gathered some selected secondary school female students at the 3 day camp tagged "Growing Into Revolutionary Ladies" with the aim of educating and enlightening female children on how to know their rights, tackle violence and be reproductive in the society.
According to Omosehin, a Reproductive Health specialist of the United Nations organisation, the decision of victims to ignore their violators by not reporting their ordeals had been encouraging rape cases on the country.
Omosehin however, urged victims to promptly expose their violators in order for necessary investigation to be carried out, stressing that anyone found guilty of the act would not go unpunished.
On the stigma that might trail the victims after revealing their ordeals, Omosehin advised the citizenry against stigmatising those affected insisting that "rape is a crime; the mistakes most women or victims make is that when it happens to them, they keep quite. What their silence means is that they are saying rape should continue to happen."
"They should speak out and be assured that there are laws in place to punish violators. If violators are exposed and punished according to law, rape cases would be reduced in our society." he assured.
Speaking on the rise of female circumcission, Omosehin advised government at all levels to provide alternative means of livelihood to those who hold on to cutting girl child as their only job, saying that this would help reduce the trend in the country.
He said, "we also need to educate the masses generally on the negative effects of Female Genital Mutilation. Governments should also think of how to give female circumsisers alternative means of livelihood because most of them take this act of cutting girls as their only means livelihood and they make a living from it. So, I want government to give them alternative means of income."
Speaking on how the participants of the adolescent boot camp held at Bapstist School, Osogbo, could grow into revolutionary ladies, Miss Oluwatoyosi Afolabi, tasked them not to see themselves as being inferior to their male counterparts as they pursue their dreams.