FG Restores Cross River State Lost Revenue Over Bakassi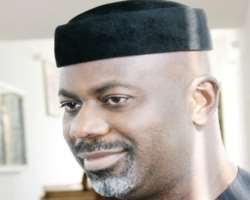 PHOTO: CROSS RIVER STATE GOVERNOR, MR LIYEL IMOKE.

CALABAR, CROSS RIVER, May 31, (THEWILL) - Governor Liyel Imoke of Cross River State says the State spends 47 percent of its revenue which amount to about N700 million monthly on debt servicing.
According to Imoke, the State guaranteed the debts of Tinapa and other projects of significant obligation and liabilities and it needs some sort of restructuring to reserve some revenue for development because it is duty bound to attend to the needs of the people, which elected the Government.
Imoke, who made this known in a media parley at Peregrino Hall, Government Lodge, Calabar on Democracy Day, said the revenue of the State has improved from the Federation Account with the release of funds which Cross River lost as result of the ceding of Bakassi to Cameroon, emphasizing that the 76 Oil Wells which were taken from the State are yet to be returned.
The Governor explained that Tinapa Business and Leisure Resort has a lot of challenges because there were a lot of assumptions made which were critical to its success, and that the State is working on modalities with bankers to see how the private sector can take the lead to make it a profitable venture.  He also stated that the Monorail project which would have gulped $112 million to construct has been dropped, because the reports from its consultants clearly show that the venture will never be viable.
He disclosed that the tourism programme of the State has made remarkable success as the private sector has keyed into its Carnival to make it private sector driven and has generated income especially to the locals that have participated fully, but, however, regretted that the repairs of the highest flag pole in Africa in Calabar has been suspended because it costs about $4 million to repair its electronic machine and hoist but gave the assurance that with the improvement in revenue, the flag will soon be up.
On the performance of members of the State Executive Council and possible cabinet reshuffle, the Governor remarked that though their performance did not meet up with his standards, it did not call for a change, as a cabinet reshuffle will bring new hands that will need orientation which will take about one year, explaining that what he needs is a quality spread and interest of the party so that it does not run into a difficult situation.
The Governor rated relationship between the State Government and indigenes of the State in National Assembly as high and cordial because they have used their office for the benefit of the State, adding that "the struggle for the State is not a one man show" and they have fought for its revenue and rehabilitation of federal road and hope to attract more.
He assured the media of a quarterly meeting to enable Government speak on its programmes and initiatives, saying that though he is not good in blowing his trumpet, he is media friendly.  As part of a welfare package for the media, Imoke promised that Government will create a media village, where journalists in the State can get land at highly subsidized rate to build their homes.  This he said will be a part of the new layouts being planned for the city.
Imoke noted that one of the challenges facing the country is how to sustain democracy and hoped the media which is strongly patronized by politicians will not fail Nigerians by rendering practical constructive criticisms, comments and assessment.
Mr. Omini Oden, Chairman Cross River Council of Nigeria Union of Journalists (NUJ) in an opening remark assured the Governor of its continued support as a veritable partner, adding that the media parley would afford members the opportunity to understand the programmes, projects and problems of the State better. Oden called for the sustenance of such a gathering to enable Government and press rub minds which will be for the good interest of the populace.
Imoke Appraises 11 Years Of Democracy
Speaking in a key note address at a special Town Hall meeting to mark eleven years of uninterrupted democracy at the Cultural Centre, Calabar, Imoke reasoned that democracy means service as Government at all levels is expected to serve those who elected them, stressing his belief in democracy and the people of Cross River State.
Imoke disclosed that when he got into politics early in the 90s, he had the passion of wanting to serve because he grew up in a system which was designed to serve, adding that when they started they thought of change not power to develop the economy of the State which was a pipe dream and the Blue Print which was put together in 1997 is still valid because they believed very strongly that they would develop the resources of the State.
The Governor noted that eleven years after, there is need to thank God for peace which must be sustained because when the State remains as one, it can grow bigger and better, adding that though there were a lot of challenges in the past, opportunities should be created for others to grow because politics is not a stepping stone or wealth creation but service.
He posited that democracy has to mature with the introduction of electoral reforms where those elected are responsible to the electorate "as the era of carry go don end" because it shows a bad example to the youth, saying that Cross River will certainly become an example of electoral reform, by creating a level playing field for the people to chose whom they want to represent them and not accept candidates presented by the elders. He said there will be an open primary, because he wants election to be peaceful as it will be monitored by civil societies and NGOs, stating that he has no candidates for Local Government Chairmanship and as such no caucus Chairman has a candidate. This he said is the intention of the party to inculcate internal democracy which will give the people hope.
Imoke noted that as a governor and not a leader of political party, he intends to create space for full participation because in 1999 a lot of people did not believe in the process and with the constitutional emergence of a President it shows that democracy has emerged and people should not see politics as a do or die affair.
On the economy, the Governor disclosed that the State has gotten back its revenue derived from other sources.  He state that last year was very critical as its revenue was taken to another State with the ceding of the oil wells, disclosing that revenue from Federation Account fell to about N600 million per month, while salaries alone gulp N1.3 billion monthly, adding that with the new posture, the State has the resources that "can see to our vision and agenda as the money that is coming now will be used purposefully. He lamented that some of the programmes initiated by Government did not create the expected impact not because of lack of resources but because those saddled with the responsibilities have not performed. 
For the State to achieve its Millennium Development Goals (MDGs) by 2015, Government intends to use civil societies, NGOs and traditional rulers as partner in monitoring most of the projects. Imoke reminded the people on the need to pay taxes as their social responsibilities to enable Government provide social amenities while calling on the youth to shun cultism as it is of no benefit to the society.  He also disclosed Government's intention to do an assessment of those to retire in the civil service to enable it lift embargo on employment, while announcing plans of Government to an establish Enterprises Development Agency (MEDA).
Senator Victor Ndoma-Egba, Deputy Senate Leader and Senator representing Central Senatorial District in an opening remark, said despite many set backs, the country has witnessed 11 years of uninterrupted democracy which is the longest in the nation's political history since independence. Ndoma-Egba explained that Cross River has a Government with human face and human heart as can be seen with its various people oriented projects, as some of the strides covered in Cross River have eluded other States which is truely paradise regained.
Mr. Fidelis Ugbo, Secretary to the State Government in a closing remark, said Governor Imoke believes in the Cross River project and as such would not want to give his ears to gossips or members of the State Executive Council on issues affecting the State but preferred interacting with people to have a first hand information on issues affecting the State.
The Town Hall meeting was attended by members of the National Assembly, State House of Assembly, Local Government Chairmen and Counsellors, members of the State Executive Council, traditional rulers, politicians, women and youth organizations, civil organizations, NGOs, and civil servants.