Gary Coleman is dead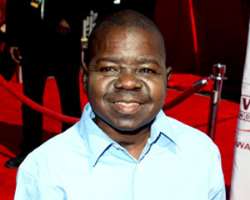 Gary Coleman
Former Diff'rent Strokesstar, Gary Coleman, died on Thursday at a Utah hospital in U.S.A., two days after sustaining a head injury at his home there. The troubled actor, who had been plagued with health and legal problems in recent years, was 42.
Coleman was rushed to hospital on Wednesday after suffering an intracranial hemorrhage, which is bleeding inside the head, at his Utah home, and was put on life support.
His wife, Shannon, reportedly made the decision to pull life support.
Friends and family members were by his side when he died, according to the hospital.
Coleman had health issues throughout his life. A congenital disorder led him to never grow taller than 4'8 and he suffered a seizure earlier this year.
By the age of 14, he had already received two kidney transplants. He had heart surgery last year.
Coleman was best known for the childhood role in Diff'rent Strokes, which aired from 1978 to 1986, and rocketed him to fame at the age of 11.
However, like many child stars, he struggled both personally and professionally as an adult.
Last year, he pleaded guilty to a misdemeanour criminal mischief charge related to a domestic violence incident at his home.
Coleman also had a number of financial and legal problems, which his family acknowledged in a statement.
He had "difficulties not only with health issues, but also with his personal and public life," the statement said.
"At times it may not have been apparent, but he always had fond memories of being an entertainer and appreciates his fans for all their support over the years," the family said.
According to reports, Coleman had amassed and lost an $18-million fortune over his career.
Coleman met his wife, Shannon Price, on a 2005 movie set in Utah and they were married in 2007.