MAN FAULTS FG OVER PLANNED HIKE OF ELECTRICITY TARIFF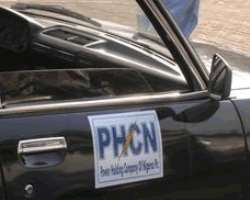 The Manufacturers Association of Nigeria (MAN) has faulted the decision of the Federal Government to increase electricity tariff, saying such move was counter productive. MAN's President, Bashir Borodo, disclosed this in an exclusive interview with Daily Sun at the weekend.
Specifically, he said the statement credited to the Minister of State for Power, Mr Nuhu Wya, that Nigerians should be prepared to pay more electricity tariff if better services were to be provided, was too premature based on the huge resources that the FG has committed to the power sector in the past 11 years without the commensurate result.
Besides, he said the focus of the FG should be on how to improve power generation rather than make consumers pay more for services that they are not enjoying.
'Everybody accepts that, there comes a time when you increase rates for services, but such increase must be at par with service delivery. But in the case of electricity generation in Nigeria, consumers are not getting value for their money,' he said.
Currently, he said a lot manufacturers don't depend on public power supply anymore, rather he maintained that they depend more on generators which, though costs them more but it's better on the long run because it would not disrupt their production activities. Borodo argued that the focus of the FG should be on generating sufficient power, which, he said, remained a major factor needed to propel the growth of the real sector.
Wya had said at a workshop in Abuja on rural electrification that the planned increase would come with the power sector reform, adding that paying the right price for electricity will encourage investors to put their money in the sector.
But Borodo further faulted Way's position saying 'Charging consumers more means that they was want less consumption because in the first place, they can't generate enough supply. And such situation becomes putting the cart before the horse,' he argued.
Wya explained further that, the cost of power used in the country is far cheaper than the cost of production, stressing that Nigerians should roll up their sleeves and prepare to pay for electricity, so that electricity will energise our economy and make us richer and better people.
'That is why we must review the tariff to reflect the actual cost of generating and distributing electricity. Nigerians should pay the cost reflective tariff for the electricity they consume as this would ensure improved supply.
We will start from the little that we are generating and giving you. If you pay the right price, it will encourage everybody; the people producing the gas, people from other sources of power will be encouraged and they will provide their services promptly and more efficiently,' he noted.