Ozekhome pooh-poohs Presidency rats invasion claim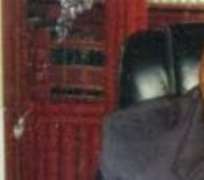 For human rights lawyer and legal luminary, Chief Mike Ozekhome (SAN), the claim by the Presidency that President Muhammadu Buhari would be operating from his residence because of the invasion of rats to his office while he was away is ridiculous.
Ozekhome on Tuesday blasted the presidency over statement saying that the seat o power is only making Nigeria a laughing stock
He berated the Buhari's government of deriding Nigeria in many respect, as the country has never been so bad since amalgamation by Lord Lugard and his wife, Flora Shaw.
According to him, "It is a very shameful and disgraceful statement that emanated from the presidency to the effect that PMB, after a whole 105 days abroad on medical grounds, cannot work from his office because of rats and rodents.
"So, a whole Julius Berger, the German construction giant has to be called in to drive them away and repaint the office! This statement further derides and shames Nigeria as a country. Why didn't the same, or similar rodents pursue Obasanjo, Yar'Adua, Jonathan during their presidency?" he asked.
Ozekhome maintained that "for truth, there is another mini office at the villa quite different from the official residence and main office. Let Buhari work from them.
"Let's see our president working, not through still photo shopping. For how long will this government take the Nigerian citizens for a ride and for robots?
"Who told the image makers we are as brainless as they are? Don't they know that lies have expiry date and that propaganda cannot substitute for image making? Goebel was a fantastic World War propagandist, but failed woefully as information minister.
"Let this opaque government of barefaced misinformation, lies, deceit and cluelessness know that its directionlessness and incapacity to govern are hurting this country badly.
"The economy is in horrific tatters, image bald-battered, security shattered, governance mangled and transparency and accountability interred. Nigeria is today more divided, more hate-inebriated, more crisis- ridden and more dangerous precipice-prone than ever before.
"Nigeria is today more derided, more excoriated and more corrupt than it has ever been. Nigeria has never had it so bad since her forced amalgamation on January 1,1914,by imperious Lord Lugard and his wife Flora Lugard (nee Shaw, who actually named the country after Niger-Area), Ozekhome added.