UNICEF, ANAMBRA TARGET 1.2M MOTHERS, CHILDREN FOR IMMUNIZATION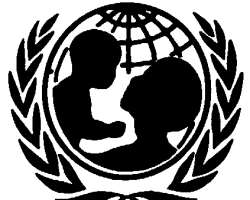 The Anambra State Government is partnering with UNICEF to immunize 934,093 children under five years, Prof. Amobi Illika, the state Commissioner for Health, has said.
Illika said at a news briefing at the weekend in Awka that the exercise was part of activities to mark the 2010 Maternal Newborn and Child Health Week. He also said that 233,524 pregnant women would be immunized during the health week.
According to him, the exercise would take place in 596 health facilities across the state. 'The special intervention is also coming at a time that the state is marking the World Malaria Day, with emphasis on the distribution of the long insecticide treated nets to households.
'The programme would be intervening with Vitamin A, Albendazole, iron tablets, toilet soap and Long Insecticide treated nets, ' Ilika said.
He announced that health officers would also do nutrition screening and counselling for malnourished mothers and children, manage common childhood diseases, de-worm children, give talks on HIVand AIDS as well as demonstrate how to properly wash hands.
Ilika said the World Health Organisation (WHO), the National Primary Health Care Development Agency, the mass media and other line ministries were also partners in the programme. The Commissioner said that unlike the regular immunization programmes where officers moved from house to house, the mothers and their children would visit the health facilities in their areas. This, according to him, was to encourage the people, especially those in the rural areas, to develop the habit of going to public health centres for treatment and consultations on health issues.
Ilika urged members of the communities to work together to bring about total healthcare for the people, stressing that it was not proper to look up to government to solve all the health problems. 'Little contributions from everybody will go a long way to get us there,' he said.
The commissioner disclosed that the state would be distributing 250,000 insecticide-treated mosquito nets to households in the state during the malaria week.
'During the week, health authorities intend to use 405 health facilities and 420 health workers to reach out and distribute and administer thousands of doses of anti-malaria drugs,' Ilika said.